If your website or motorcycle club information isn't listed here but you want it to be, send details to:
nolan.woodbury@vintagemotorcyclesonline.com

Tell these suppliers and web hosts that you found their link at VMOL. Report any dead links, please!
Motorcycle leather:
http://www.myleather.com/ (A world leader in manufacturing/importing leather and motorcycle products)
http://www.vintagemotorcyclejackets.com (Vintage gear for the vintage owner)
http://www.foxcreekleather.com/5.html (High quality tailored apparel)
http://www.helmethouse.com/ (Home of the Tourmaster Transition; Nolan's favorite!)
http://www.vansonleathers.com/ (Who makes the best leather? They do)
http://aleather.com/ (Discount pricing on name brand jackets, helmets, boots and apparel)
San Francisco Vintage Cycle:
http://www.sfvintagecycle.com/index.html
Parts, service, apparel and much more featured on their entertaining website. First rate! .
Vintage Motorcycle Pistons
Searchable database for hard to find items. Rare pistons offered
http://www.vintagemotorcyclepistons.co.uk/
Brand specific websites

AERMACCHI: 1945-78 Italy
www.aermacchisprint.com/
www.aermacchi-racing.com/ (Operated by Jan Kampen Jr; son of legendary Dutch tuner Jan Kampen Sr. of Moto Guzzi fame)
www.motomacchi.com/
.
AJS: 1911-67 UK
ajs-matchless-restoration.co.uk/
www.vintagebike.co.uk/
www.cybermotorcycle.com/gallery/ajs/index.htm (Courtesy of our friends at Sheldon's European Motorcycle Universe)

AMC (Associated Motor Cycles): 1931-66 UK
en.wikipedia.org/wiki/List_of_AMC_motorcycles
www.cybermotorcycle.com/euro/brands/amc_uk.htm

ARIEL: 1902-70 UK
www.arielmotorcycles.com/
hometown.aol.com/arielnh350/page/ARIELMOT.HTM (Useful engine and frame codes)
www.dropbears.com/m/models/classic/ariel.htm

AUTO UNION: (see DKW)

BENILLI 1911- Italy
www.cosmotor.com/vintagecosmo.html
www.domiracer.com/
www.roadandrace.com.au/index.html

BIANCHI: 1987-67 Italy
www.realclassic.co.uk/bianchi05070600.html (Real Classic UK test)
www.cybermotorcycle.com/euro/brands/bianchi.htm (Sheldon's EMU)

BIMOTA: 1975- Italy
www.bimota-enthusiasts.com/
bimotaspirit.com/links.html (Backed by long time Bimota ace Bob Steinbugler)
www.bimota-classic.com/ (Swiss speciality site)

BMW: 1923- Germany
www.bobsbmw.com/ (Since 1981. Awesome support )
www.bluemooncycle.com/index.htm (Legandary Georgia-based speciality shop)
www.ibmwr.org/ (The web's best source for parts, info and bike. Huge site)
www.bmwccn.no/nor/kapittel4/nettverk/mobile_tradition_live_issue1.pdf
(Cut and paste this downloadable pdf document for information and history about the factory-backed Mobile Tradition Group)

BRIDGESTONE: 1952-70 Japan
www.bridgestonemotorcycle.com/index2.html
www.jimtrader.com/
bridgestone.skew.org/

BROUGH SUPERIOR: 1920-40 UK
www.brough-superior.com/nostalgia.htm (Site hosted by new ownership)
www.dropbears.com/b/brough_superior/index.html (Dropbears site with pics and info)
www.cybermotorcycle.com/euro/brands/brough_superior.htm (Sheldon's EMU)

BSA: 1910-73 UK
www.britishonly.com/ (Online catalog, tech tips, forum)
www.raskcycle.com/ (Full service for many brit makes)
www.baxtercycle.com/ (Parts, bikes and experience. Highly recommended )
www.evengineering.com/ (New parts for your old Beezer. Very active)
www.britbike.com/ (Just go. You'll see)

BULTACO: 1958-83 Spain
www.bultaco.com/
cemoto.tripod.com/
www.bultacoparts.com/ (Solid, Nevada-based resource for hard to find bits)

CAGIVA: 1979- Italy
www.simplyclassics.co.nz/vehicles/makes/H630_History_of_Cagiva.html

CAN-AM: 1973 Canada-Austria
www.oldclassiccar.co.uk/bikeads_make/can_am.htm (Large collection of links and ads)

COSMOPOLITAN MOTORS:
www.cosmotor.com/about.html (Larry Wise and crew. Need we say more?)

COVENTRY-EAGLE: 1901-39 UK
www.cybermotorcycle.com/euro/brands/coventry-eagle.htm (Sheldon's EMU)

CROCKER: 1936-41 America
www.crockermotorcycleco.com/ (Official site with history)
www.khulsey.com/motorcycles/vintage_motorcycle_crocker.html

CSEPEL: 1932-75 Hungary
www.cybermotorcycle.com/euro/brands/csepel.htm (Thank goodness for Sheldon Info for White, Pannonia and some Balkan)

CUSHMAN: 1944-57 America
www.hobbytech.com/ (Nice page with lots of info)

CZ: 1932- Czech
www.jawa-cz.com/ (Parts, history and bikes for sale)

DKW: 1919- Germany
66.163.168.225/babelfish/translate_url_content?.intl=us&;lp=de_en&trurl=http%3a%2f%2fwww.meisterdinger.de%2findex2.html (Interesting translated page on DKW and other Auto Union brands)
en.wikipedia.org/wiki/DKW (Nicely written Wiki page)

DOMIRACER
www.domiracer.com/ (Vintage Euro and Brit parts, aftermarket goodies, etc)

DOUGLAS: 1907-56 UK
www.uvm.edu/~istokes/mc/douglas.htm

DUCATI: 1950- Italy
www.bevelheaven.com/ (Steve Allen's extravaganza of parts, bikes, factory literature, brochures, adverts, posters...recco mended )
www.motorbike-search-engine.co.uk/classic_bikes/ducati_classic.html (Copy and paste this for lots of vintage Ducati info)
rollyo.com/tyler/vintage_ducati/ (Search engine)
www.ianfalloon.com.au/ (Author, restoration expert, historian)

EGLI: 1968- Switzerland
www.godet-motorcycles.com/egli/egli.htm (Patrick Godet's Officially licensed site for new Egli Vincents)
www.khulsey.com/motorcycles/vintage_motorcycles_egli-vincent.html (Egli-Vincent and Norvin photos and info)

ENFIELD-INDIA: 1955- India
www.enfieldmotorcycles.com/ (USA Importer)

EURO SPARES:
www.eurospares.com/other.htm (Michael Moore's huge archive for parts, tips, links, etc)

FB/MONDIAL (Mondial): 1948-79 Italy
www.ozebook.com/fbmondial/Page.htm (Pics and info)

FERRARI: 1951-54 Italy
www.cybermotorcycle.com/euro/brands/ferrari.htm (Great info from Sheldon's EMU)
www.roadandrace.com.au/parts/motorcycles/Ferrari%20Motorcycle.htm

FN: 1901-57 Belgium
www.cybermotorcycle.com/gallery/fn/index.htm
en.wikipedia.org/wiki/FN_(motorcycle) (Another great Wiki history page)

FRANCIS-BARNETT: 1919-64 UK
www.users.zetnet.co.uk/Francis_Barnett/html/frames.htm

GILERA: 1909- Italy
www.gileraspares.co.uk/
micapeak.com/mc/addrs/agilera.html (A great resource page from our friends at Micapeak)

GREEVES: 1952-78 UK
home.earthlink.net/~frank1328/
www.greevesmotorcyclesltd.com/

HARLEY-DAVIDSON: 1903- USA
www.roadsters.com/harley/ (Nice links page)
www.jpcycles.com/vintage.aspx (J&P Cycles vintage page)
www.bikersites.com (Links for Harley and many other brands)
www.olddude.com/about.htm (Vintage NOS and Harley parts)

HEMMINGS MOTOR NEWS:
www.hemmings.com/ (Possibly the world's largest auto/cycle consortium)

HENDERSON: 1911-31 America
www.hendersonmotorcycle.com/
www.khulsey.com/

HILDEBRAND & WOLFMULLER: 1894-97 Germany
en.wikipedia.org/wiki/Hildebrand_&_Wolfm%C3%BCller (Wiki history)
www.albatrosmt.narod.ru/temi/oboi/H.htm (Russian photo site; check it out!)

HODAKA: 1964-77 Japan
www.hodaka-parts.com/
www.strictlyhodaka.com/
www.hodakaheaven.com/hodakaParts.htm

HONDA: 1948- Japan
www.olypen.com/retro/
www.ohiocycle.com/ (Honda 1959 to 1969)
www.vintagehondas.com/ (Classifieds, brochures and manuals)
www.re-mx.com/ (Elsinor dirt bits)

HOREX: 1923- Germany
www.cybermotorcycle.com/gallery/horex/index.htm (Who else? Sheldon's EMU!)
www.autogallery.org.ru/horex.htm (Oldtimer picture gallery)
www.gecko-web.de/motorraeder/Muench-motorrad.HTM (Some Friedel Münch info)

HUSQVARNA: 1903- Sweden
www.huskyjunk.com/
www.husqvarnausa.com/Vintagesource.html (Resource page)
www.vintagehusky.com/
http://huskyrestoration.com/ (Restorations, bikes for sale, gallery)

IMME:1948-51 Germany
www.cybermotorcycle.com/euro/brands/imme.htm
www.motorcycleharness.com/2/imme/Imme_R100_1948 (Imme image)

INDIAN: 1901-53 USA
www.masclassics.com
www.vintage-imports.com/indian.html
www.ironwigwam.com/index.asp
www.khulsey.com/motorcycles/vintage_motorcycle_indian.html (Photo site)

ITALJET: 1966- Italy
www.cybermotorcycle.com/euro/brands/italjet.htm

JAWA: 1929- Czech
www.jawa-cz.com/history.htm

KAWASAKI: 1949- Japan
www.oldkaw.com/
www.americanclassix.com/
www.johnnysvintagemotorcycle.com/ (Kawi's and more)
www.oldkawman.com/ (Tips, advice and more)

KREIDLER: 1951- Germany
www.ozebook.com/kreidler.htm (Info on one of VMOL's favorite german motorcycles)

LAMBRETTA: 1946- Italy
www.lambretta.net/ (Vintage Lambretta specialists)
www.lambretta.net/know-your-lambretta.htm (Lambretta I.D.)

LAVERDA: 1949- Italy
www.angelfire.com/biz/laverda/ (Wolfgang Haerter MR Laverda for North America)
www.lavusa.com/ (Parts microfiche)
www.domiracer.com
www.laverdacorse.it/english/index2.htm (Official site of Piero laverda and family)

MAGNI: 1977- Italy
www.magni.it/storia.htm (Guzzi powered specials from the legendary Arturo Magni)

MARUSHO/LILAC: 1966-c70 Japan
www.marusholilac.com/
www.nationalmotorcyclemuseum.com.au/gallery/bikes/Marusho%20Lilac.htm (Lilac)

MASERATI: 1953-61 Italy
www.maserati-indy.co.uk/alfieri35.htm (Nice history site)
www.maseratibikes.it/

MATCHLESS: 1899-1969 UK
www.khulsey.com/motorcycles/vintage_motorcycle_matchless.html
www.dropbears.com/bikelinks/Classic_Motorcycles/A_to_Z/A/AJS_,038_Matchless/ (Links)

MORBIDELLI (BENELLI): 1975- Italy
en.wikipedia.org/wiki/Morbidelli (Nice Wiki site)
www.cybermotorcycle.com/euro/brands/morbidelli.htm

MOTOBI: 1951- Italy
motobi.ezpublishing.com/
come.to/motobi (Dutch Motobi/Benelli site. English available)

MOTO GUZZI: 1921- Italy
harpermotoguzzi.com/ (The Harper's do Moto Guzzi like nobody else)
www.mgcycle.com/ (Gordon and Cheesehead: Moto Guzzi nirvana)
www.cyclegarden.com/ (Much Moore than just Guzzi Girls... )
www.epfguzzi.com/ (Solid, experienced and enthusiastic)
www.motoguzziclassics.com/ (Mark Etheridge; Moto Guzzi icon)
www.motointernational.com/ (Home of Dave Richardson's Guzziology)
http://guzzino.com/ (Paul Mongomery's speciality site for vintage Italian motorcycle parts. Awesome!)

MOTO MORINI: 1937- Italy
mayoreric.com/morini/parts.htm (Vintage Morini parts)
MOTO RUMI: 1949-Late 1950's Italy
www.scootsite.com/content/view/49/85/
www.cyberium.net/imagine/M/moto-rumi.html (Rare Rumi wallpapers! Nice info too)

MUNCH-4: 1966- Germany
www.classic-motorrad.de (See 'stories' section for Friedel Munch)
www.jaylenosgarage.com/cars/index.shtml (Jay's Munch and much more)
www.thecreeper.net/munch.htm (Munch-master Perry Bushong)

MV AGUSTA: 1946- Italy
thebikemuseum.com/ (Nice links page addressing a wide scope of models)
groups.yahoo.com/group/MVAgusta_Older_Models/ (Yahoo! Group for older MVs)
www.motorcyclemuseum.org/classics/bike.asp?id=43 (Featuring the 750S America)

MZ (MuZ): 1946- East Germany
www.cybermotorcycle.com/euro/brands/mz_history.htm
members.tripod.com/~roedmose/ (Parts)
perrysmotorcycles.com/ (Home of the renown Perry Bushong. MZ, Munch and more)

NIMBUS: 1920-28, 1934-60 Denmark
www.allitnil.df.lth.se/nimbus/eindex.html
en.wikipedia.org/wiki/Nimbus_(motorcycle) (Wiki history)

NORTON: 1901- UK
www.norton.uk.com/ (Comprehensive page with info and links for Norton singles)
www.coloradonortonworks.com/ (Superb customs from our friends at CNW)
www.sunsetnorton.com/ (Home of the Hogslayer)
www.normanhyde.co.uk/ (Longtime brit bike maven is alive and well)
www.normanwhite.co.uk/ (Former chief mechanic for Norton Villiers star Peter Williams)

NSU: 1901-58 Germany
www.geocities.com/nsu_tt_page/NSUmotorcycles.html
www.cadishead.fsnet.co.uk/ (Service and restoration)
www.nsu-schoenhaar.com/ (German site for parts and info. Scooters too)

OSSA: 1951- Spain
ossa.2y.net/index.html (Parts and literature)
www.ossaworld.com/
autos.groups.yahoo.com/group/ossamotorcycles/ (Yahoo! Ossa group)

PARILLA: 1946-67 Italy
www.parilla.com/
www.parilla-na.com/
www.nornet.on.ca/~tharris/parilla/ (Info from Paul Rostic)

PENTON: 1966-70s USA
www.pentonmotorcycles.com/
www.pentonpartsusa.com/ (Comprehensive parts page)

PEUGEOT: 1899- France
www.peugeot.com/en/history/cycles/motorcycles.aspx

PIAGGIO: 1946- Italy
www.dmoz.org/Recreation/Motorcycles/Scooters/Vintage/ (Open directory for all makes under the Piaggio umbrella)

PUCH: 1903- Austria
www.motorwestmotorcycles.com/
www.cybermotorcycle.com/euro/brands/puch.htm

ROYAL-ENFIELD: 1898-1971 UK
www.royal-enfield.net/
www.royal-enfield.dk/
www.royal-enfield.net/old_bullets/old_bullets.html

RUDGE-WHITWORTH (RUDGE): 1911-40 UK
www.rudge-whitworth.net/ (Fantastic page!)
www.cybermotorcycle.com/euro/brands/rudge.htm

SACHS: Germany
www.cybermotorcycle.com/euro/brands/sachs.htm

SCOTT: 1909-81 UK
paralumun.com/bikcscott.htm

SUNBEAM: 1912-57 UK
www.classicglory.com/sunbeam.htm
www.stewartengineering.co.uk/gallery.asp

SUZUKI: 1936- Japan
www.andersonvintageparts.com/
www.vintagesuzukis.com/
www.partsnmore.com/
http://www.suzukicycles.org (Jarmo Haapamäki's very large and very excellent Suzuki site. Hundreds of pages!)
TRITON: 19?? - UK
www.dresda.co.uk/
en.wikipedia.org/wiki/Triton_motorcycle (Wiki history)

TRIUMPH: 1903-83; 1985-88; 1990- UK
www.klempfsbritishparts.com/ (Pre-Hinckley parts)
www.moorescyclecenter.com/
www.britishonly.com/
www.baxtercycle.com/ (THE stop for pre and post Hinckley Triumphs. Recommended!)
www.ianchadwick.com/motorcycles/triumph/ (Excellent history and time line page)

URAL: 1976- Russia
www.imz-ural.com/support/parts.htm
www.ural.cc/index.php?perf_parts

VAN VEEN: 1978-81 Netherlands
www.cybermotorcycle.com/euro/brands/van_veen.htm (Wankel power!)

VELOCETTE: 1904-71 UK
www.smithclassics.com/ (Parts, service and restoration)
www.velocetteowners.com
www.eurospares.com/
www.classic-motorcycle-fiberglass.com/ (Fiberglass for Velos and much more)

VICTORIA: 1899-1966 Germany
www.cybermotorcycle.com/euro/brands/victoria.htm

VINCENT (VINCENT-HRD): 1928-56 UK
harrisvincentgallery.com/about.asp
www.thevincent.com/vinmodel.htm
www.vincentspares.co.uk/ (Spares)
www.godet-motorcycles.com/ (Patrick Godet / Egli Vincent)
www.norvinracing.com/ (Norvin racing)

WALLNECKS:
www.walnecks.com/ (Three cheers for Buzz!)

WATSONIAN: 1950 England
www.watsonian-squire.com/

WHIZZER: 1947- USA
www.whizzermotorbike.com/
www.whizzermotorbike.com/History.html
YAMAHA:
ZUNDAPP: 1917- 1984 Germany
www.zundappfool.com/
www.zundapp.nl/main.html
home.wmol.com/mechaniq/ZunKS601.htm
Helmets
http://www.davida.co.uk/
(You've got to get one!)
http://helmetstore.stores.yahoo.net/101clasrid.html
(Show/parade ½ helmets)
http://www.euromotoaz.com/
(Wide selection of parts and accessories. Highly recommended!)
Motorcycle Clubs and Organizations
All American Indian Motorcycle Club
(AAIMC Inc.), Paul Clement, Treasurer
4745 Jerome Road, Maumee, OH 43537
$15.00 / yr. membership fee
www.wcnet.org/~rcoleman

American Historic Racing Motorcycle Association (AHRMA)
Cindy Cowell, Executive Director
AHRMA National Headquarters
2375 Midway Road SE
Bolivia, NC 28422
910. 253. 9738

Alice Sexton. Director of Communications
AHRMA Communications Office
PO Box 5
Torrance, CA
310. 533. 9152
asexton@ahrma.org
Antique Motorcycle Club of America
P.O. Box 310, Sweetster, IN 46987-0310
$30.00 USA, $34.00 Canada and Mexico
$40.00 all other countries
www.antiquemotorcycle.org

Ariel Motorcycle Club of North America-AMCNA
Meg Donaldson, Treasurer, 2521 Wood Opal Way
Oxnard, CA 93030-8414
arielretread@yahoo.com
New members $25 yr; renewal $20, Canada $25, Overseas, $30

Bridgestone Registry
c/o Rick McKean
203 Kennel Lane
Carlsbad, NM 88220
91502@carlsbardnm.com

BritBike.com (free membership)
#1 website for British motorcycle enthusiasts since 1996
Includes BritBike Forum and BritBike Newsletter!
www.britbike.com
morgan@britbike.com

British Biker Cooperative
P.O. Box 371021
Milwaukee, WI 53237-2121
www.britishbiker.net
British Iron Association of San Diego
www.britironsd.com
BSA Owners Club of Northern California
BSAOCNO, P.O. Box 594, Novato, CA 94948
$20 yr, associate membership available at $5
www.bsaocnc.org
info@bsaocnc.org

Camden Cycle Riders
Frank Bergin, 2682 Waldron Road, Camden, NY 13316
315-264-0973
vintage315@aol.com

Canadian Vintage Motorcycle Group
Membership: Phil and Isobel Johnston, 530 Izzard Rd.
Box 648, Port Elgin, Ontario, NOH 2C0
519-389-3622
howlin@bmts.com

Chicago Norton Owners Club
Johann Pierczynski, 6N504 Fairway Lane
Itasca, IL 60143
$15 per year

Classic British Motorcycle Club of Cincinnati
(CBMC) Rick Richardson, President
2260 Donald Rd., Bethel, OH 45106
513-734-2548
CBMCpresident@hotmail.com

Competition Network, Harley Racers, Vintage Racers
& Collectors of Vintage Bikes
P.O. Box 44, Chargrin Falls, OH 44022
440-247-6021
competitionnetwork@earthlink.net

Cushman Club of America
Tom O'Hara, Treasurer
201 Sunset Strip
Union Springs, AL 36089
$25 per year

Electra Glide Owner Club, Exclusive Club limited to
500 Electra Glide, 1965-1978, Owners worldwide,
Write for details: Electra-Glide Owners Club
P.O. Box 1383
Albany, OR 97321-0500
Sportster Owners Club, Exclusive Club limited to 250
Sportster owners 1957-1978, Owners worldwide,
P.O. Box 1383, Albany, OR 97321-0500

Four Stroke Singles National Owners Club
FSSNOC, Inc., P.O. Box 1809, Hutchinson, KS 67504-1809
USA $30, other countries $38
620-663-1869

Georgia Sidecar Club
Carl Schantz, Treasurer
3416 Stonewall Drive
Kennesaw, GA 30152
770-974-3421
http://members.cox.net/georgiasidecarclub/
crlehr@bellsouth.net

Greater Atlanta British Motorcycle Association
Randy Huyett, Treasurer
P.O. Box 870150
Stone Mountain, GA 30087-0697
$20 per year

HACK'D - The Magazine For and About Sidecarists
P.O. Box 58, Buckhannon, WV 26201
Quarterly subscriptions $29 USA, $37-Canada, $39 all other countries
US funds only
304-472-5507
www.hackd.com

Metro Triumph Riders (Detroit)
P.O. Box 70021, Plymouth, MI 48170

Moto Guzzi National Owners Club (MGNOC)
Frank Wedge, P.O. Box 3, Larned, KS 67550
$36 per year USA, $55 Canada, $65 other countries,
620-285-7432
mgnocq@cox.net
www.mgnoc.com

MZ/Jawa Club
30 Millstream Road
Woodstock, NY 12498
845-679-2051
airmanbear@verizon.net

Ohio Valley BSA Owners Club
Barb Kubena (membership questions)
Box 315
Cokeburg, PA 15324
$15 per year
724-945-6018
www.geocities.com/ovbsa

Penton Owners Group
P.O. Box 756
Amherst, OH 44001
$20 per year USA, $25 foreign
Salsbury Restorers Society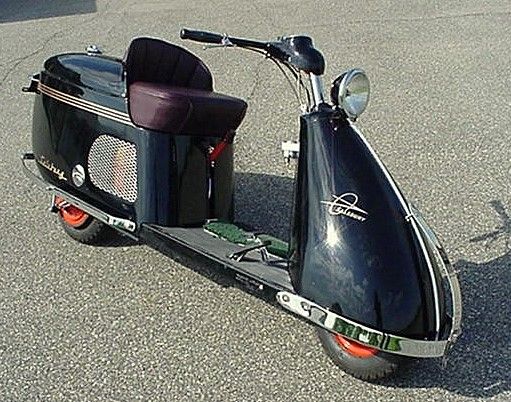 http://salsburyscooters.com/
Spanish Motorcycle Owners Group (SMOG)
P.O. Box 297
Cropseyville, NY 12502
518-279-4292, membership fee $27.50 USA
$33 overseas and Canada

Sportster Owners Club, Exclusive Club limited to 250
Sportster owners 1957-1978, Owners worldwide,
P.O. Box 1383, Albany, OR 97321-0500

Triumph International Owners Club
P.O. Box 158
Plympton, MA 02367-0158
$18.50 per year, USA, $22 Canada & Mexico, $27 other countries
508-946-1144

Van Tech Registry / Owners Club, Tom Stenerson,
11497 Marengo Road
Garden Prairie, IL 61038
815-597-2891
oldsarge@t6b.com

Vincent Owners Club – Chicago section
Neil Donovan, 3740 N. Lakeshore Drive
Apt. #10B, Chicago, IL 60613
$18 USA, $25 other countrie
Vintage Japanese Motorcycle Club (VJMC)
Stuart Covington, 55 Howard St
Lunenburg, MA 01462 stucov@comcast.net
$30 USA, $50 other countries
http://www.vjmc.org/

Vintage Japanese and European Motorcycle Club of North America, Inc.
John Debeck, 4492 Annabell Circle, Green Bay, WI 54313
Toll Free: 877-853-6210

Vintage Motor Bike Club, Inc.
Joyce Lee, Secretary / Treasurer
537 W. Huntington St.
Montpelier, IN 47359
765-728-5318
$20 per year USA, $30 other countrie
Other useful motorcycle accessories
http://www.vikingbags.com/ (Motorcycle luggage and high quality saddlebags)
http://www.oldbikebarn.com/ (Just awesome! Café racer headquarters)
http://www.walnecks.com/ (Of course...)
http://www.garagecompany.com/ (Yoshi Kosaka; THE Sol Cal vintage bike legend)

Sales, Appraisal and Bike Location Services:
http://www.batorinternational.com/
Shipping Services:
http://www.forwardair.com/prepaid/MCmainpage.jsp
www.KlassictoKustumz.com (Motorcycle shipping, tours, products and more!)
Forums and other sites of interest:
http://home.planet.nl/~motors-20th-century/motors.html (Bert Knoester's excellent portrait site. 
http://www.ozebook.com/t.htm (Motorcycles A-toZ. The internet's most amazing and complete motorcycle database!)
http://www3.telus.net/gdockray/ (Loads of tasty modified Guzzis, and some vintage Italian too)
http://www.ndsstrafficschool.com/ (State approved online traffic school)
http://www.motosport.com/cruiser/best-us-riding-routes (Thanks Mrs. James!)
Forums
http://thevintagent.blogspot.com/ (Excellence in vintage motocycle journalism from Paul D'Orleans)
BMW
http://www.bmbikes.co.uk/forumpage.htm (Forum page for Phil Hawksley's excellent BMW page)
http://www.ibmwr.org/ (Surf for the link leading to the email discussion list)
http://www.bmwmoa.org/forum/ (BMWMOa forum page)

Ducati
http://www.ducati.ms/ (Ducati forums for old and new models)

Honda
http://www.hondabikes.net/forum/ (Various Honda forums, including vintage)
http://www.hondacb900f.com/ (CB 750/900/1100F forum)

Kawasaki
http://www.kawasakimotorcycle.org/forum/kawasaki-motorcycle-forums/ (Forums for old and new)
http://www.kawasakitriplesworldwide.com/phpBB2/index.php (For two-stroke triples)

Moto Guzzi
http://lists.topica.com/lists/MGCL/ (Roy Harvey's email list)
http://www.wildguzzi.com/forum/ (The largest and most popular Guzzi forum on the net)
http://forum.guzzitech.com/ (Worldwide forums by region)

Norton
http://britiron.com/dc/

Royal Enfield
http://www.enfieldmotorcycles.com/forum/

Suzuki
http://www.thegsresources.com/_forum/index.php
http://autos.groups.yahoo.com/group/GS_Bikes/ (Yahoo forum for GS four-strokes)
http://www.motorcycleforum.com/showthread.php?t=80257 (GT 750 and many more)

Triumph
http://britiron.com/dc/dcboard.php (Brit Iron forum; 1900 through 1978)
http://www.triumphrat.net/ (Info for both pre-and-post-Hinckley models)

Yamaha
http://www.vjmog.com/ftopict-948.html (VJMOG site for Yams and much more)

Misc. forums:
http://www.triumphrat.net/ (Antique and special interest)
http://www.caferacermotorcycle.com/ (Cafe racer forum)
http://www.vjmog.com/forums.html (Japanese)