For Review: 'The Encyclopedia of Motorcycles 1884 to Present Day'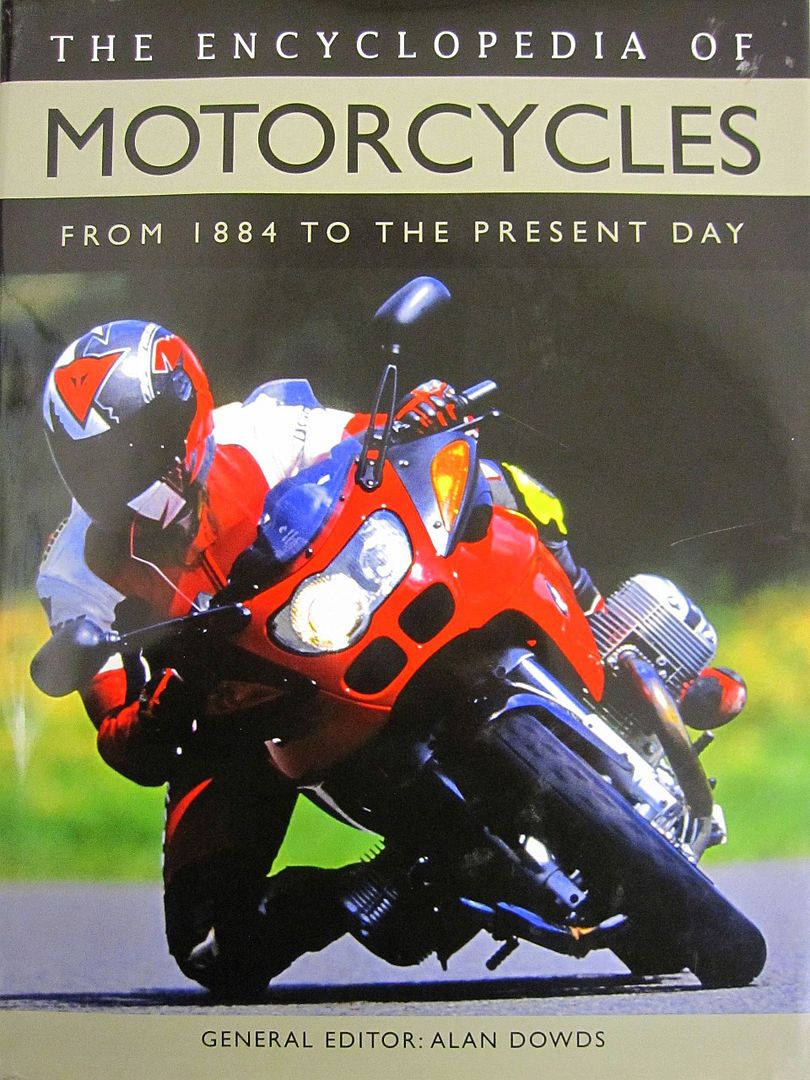 Over the weekend, I reviwed a copy of this book, compiled by General Editor Alan Dowds, Copyright 2007, Amber Books Ltd.  

Ever heard of motorcycles made by Abako, Banshee or Crypto? Well, neither have I, but this well documented historical encyclopedia has these makes plus many more with 448 pages, over 600 entries and 650 detailed photographs of motorcycles from around the world.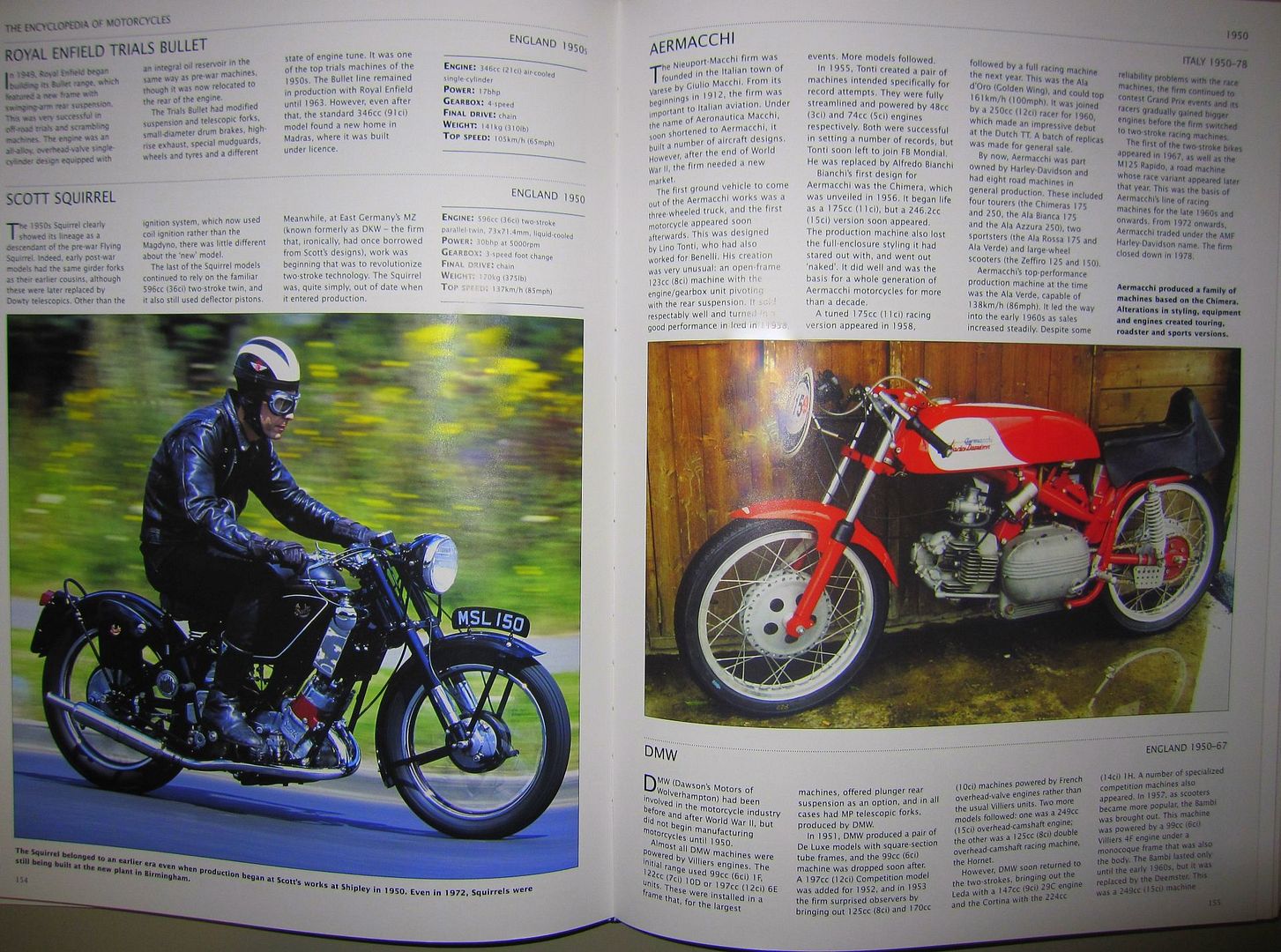 The detailed color and black & white photographs are clear and crisp and add to the desirability of this book.

In nine chapters, Alan Dowds and his research team do an excellent job of documenting and photographing the history of motorcycles from the First Machines (1884-1909) through Redefining Parameters (1995-present).

In the back there is a glossary of "Minor Manufacturers" back to the 1880's and this highlights literally "thousands of motorcycle manufacturers" that came and who were not around very long. These are in addition to the manufacture of models not mentioned elsewhere in the book.

In summary, this is a great reference book for any vintage two-wheeled enthusiast or would be historian and thus earns a 'big thumbs up' from VMOL.         

Available from: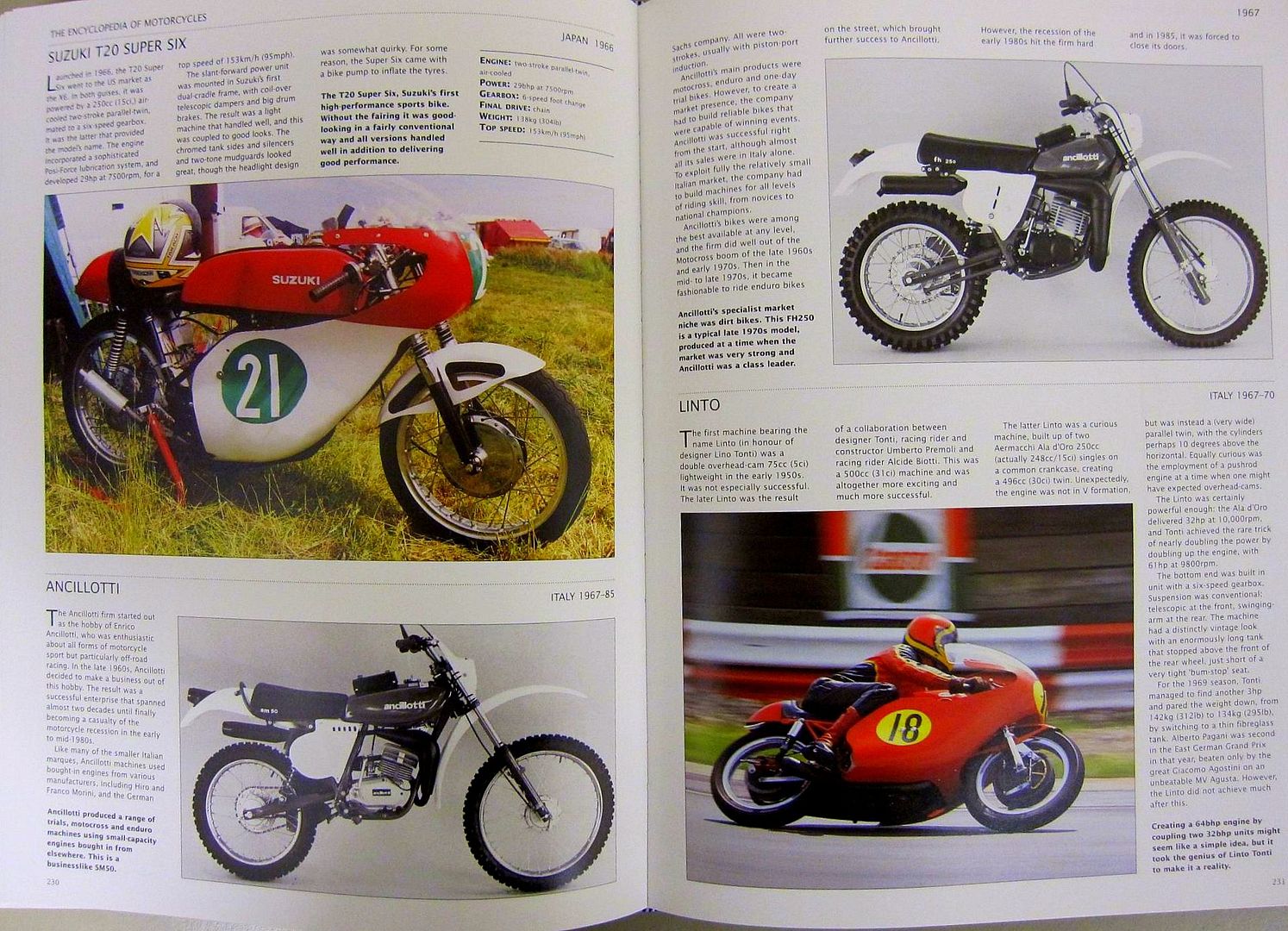 Thunder Bay Press www.thunderbaybooks.com
ISBN # 978-1-59223-782-1

JJ Cerilli – September 2010