For Review: Art of the Harley Davidson Motorcycle
Big twins and more on display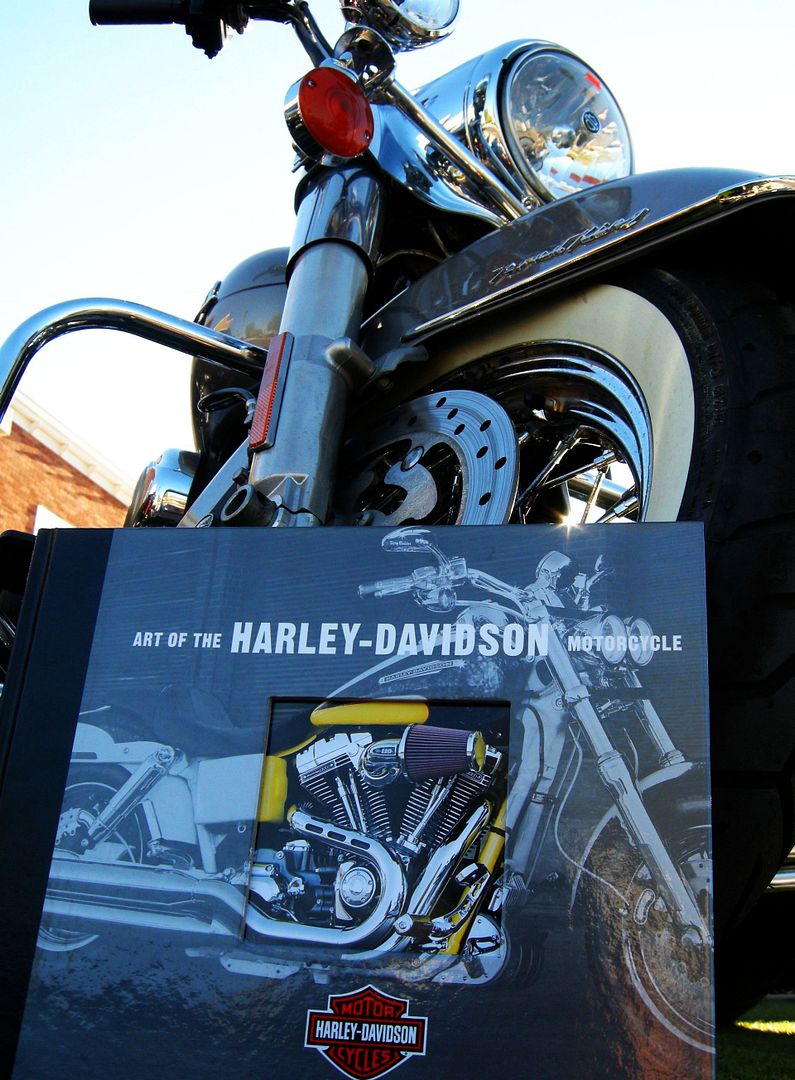 Captured as art in motion, nothing symbolizes freedom, individuality and mechanical character better than the motorcycle. Featuring some of his most inspired portraiture, Art of the Harley Davidson Motorcycle is the work of veteran Harley lensman David Battell and noted journalist Dain Gingerelli, who contributed text, data and model specifications.
Categorizing nearly 100 machines into eleven different chapters, "Finding Form" starts the book with a variety of early flathead and IOE twins which includes sidecar, Servi-car and military models. The 61/74 cubic-inch FL Knuckleheads come next, illustrating Harley's early involvement in police bikes, followed by the Panhead and 'Hydra' models that saw the Milwaukee maker usher modern innovation into the motorcycling mainstream. In somewhat of a departure, Battell devotes an entire chapter to Harley's 'Small Hog' line of mini twins and badge singles, including the Rotax-engineered MT500 used by many of the world's armies.


With each chapter sorted chronologically, Battell and Gingerelli take the reader on a colorful trip through Harley history. The XL/XR Sportster series is covered and includes a whacking great photo of 1984's XR1000 in a speed shop setting. Chapters covering the Touring, Wide Glide and Softail models follow. Chapter Nine features six-works bikes, including my vote for the best looking Harley ever built; the KRTT road racer. A high point in this writer's opinion, Battell's image of the Model 221 8v racer approaches motorcycle photography perfection. Working towards Harley modern, the last two chapters are devoted to the latest twins.

In his notes, Battell describes the measures taken to match each machine to a specific, theme-inspired background. This extraordinary effort is displayed throughout the book, as it appears that no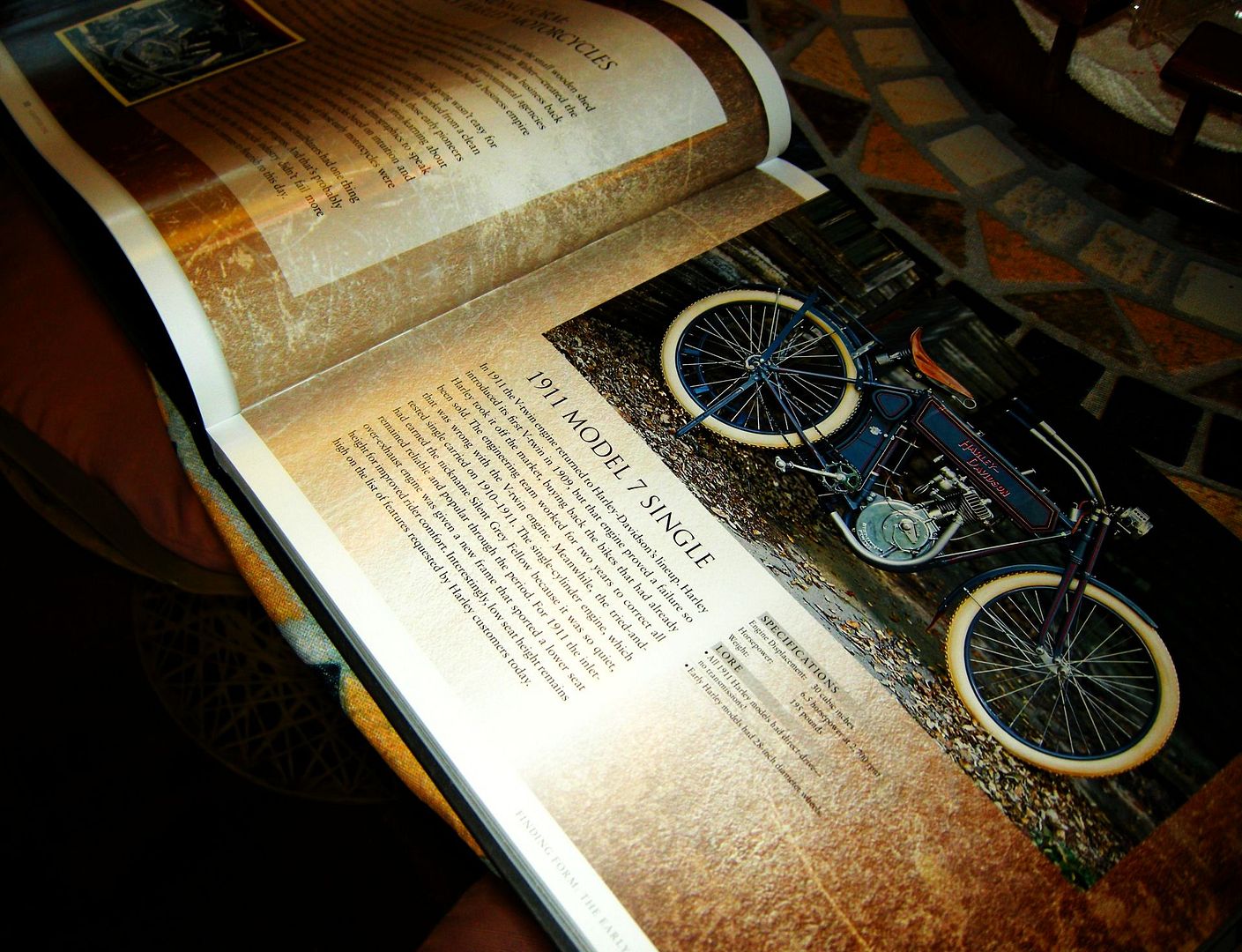 shooting location was used twice. Expertly illuminated and framed with rich contrast, saturation and sharpness, each page tells its own story. Clearly a high budget endeavor, this dimension gives the book and the images inside of it tremendous depth. With years of similar experience, I read with amusement and understanding Battell's words describing the life of a motorcycle photographer: "Since I'm usually the one who's moving the bikes, It is possible that I may have pushed bikes more distance than I've ridden them."

In the end, even considering Gingerelli's accurately written text and the (somewhat trendy and expected) placement of various period ads, it is Battell's lens work that rightly assumes the starring role. Because of that, this volume should be considered more of an artistic statement than a traditional motorcycle reference. And that's not a bad thing.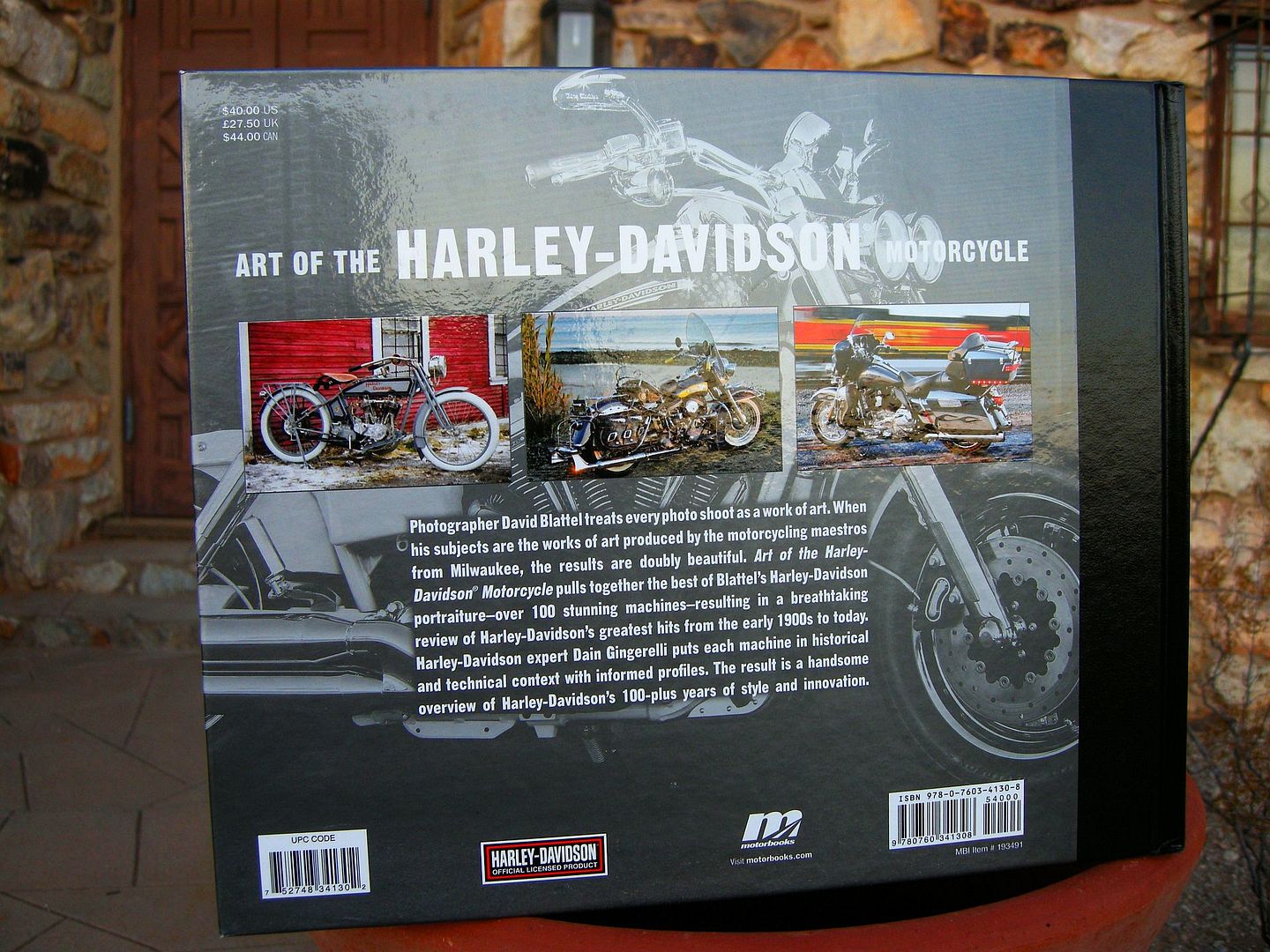 Embossed and reinforced at the spine, this hardcover is ten-inches tall and fully opened, spans nearly twenty-five inches across. All of its 192 pages are printed on heavy, glossy stock. Perfect for the coffee table or as a standout display in your office or den, Art of the Harley Davidson Motorcycle is a true collectible. The perfect gift for those who love motorcycles and quality keepsakes that can be enjoyed for a lifetime. Nolan Woodbury

Art of the Harley Davidson Motorcycle
ISBN-13: 978-0-7603-4130-8
MSRP: $40.00 ($44.00 Canada)
Published by Motorbooks
A division of Quayside Publishing Group
www.motorbooks.com
Special thanks to the crew at Chandler Harley Davidson