For review: The Book of the Classic MV Agusta Fours
Machines that Counted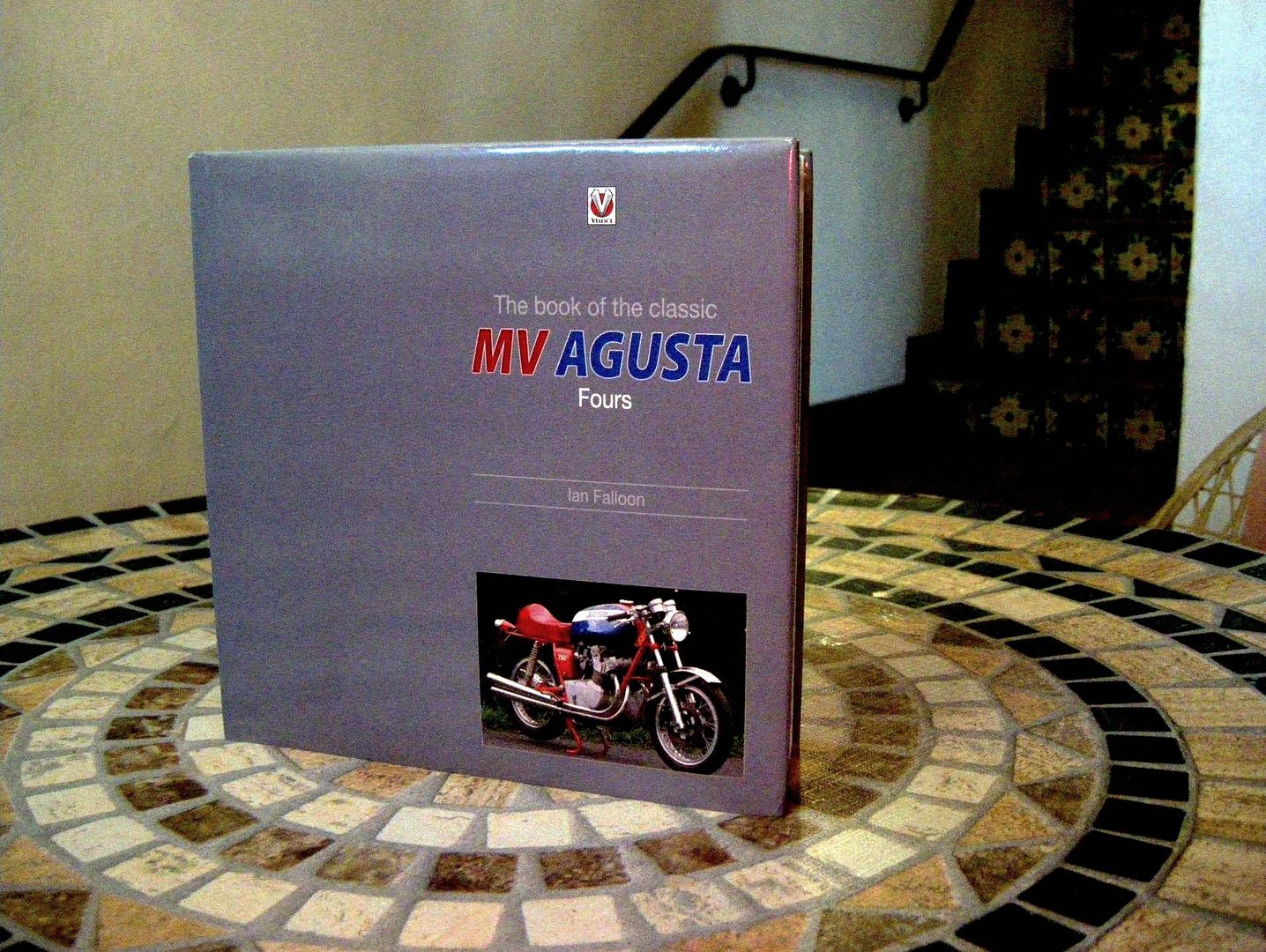 Revered among historians and lovers of exotic machinery, the MV Agusta name was revitalized when the new breed of Cagiva-based fours arrived in 2001. Celebrated for numerous World titles, TT wins and a decades of Works-level dominance author Ian Falloon's research and focus aims 'Classic MV Fours' at MV's street-Four production. Now with twenty different titles to his credit, Falloon's expertise and following continues to grow.

Dividing a Foreword, (written MV Agusta race director Arturo Magni) an introduction, nine chapters and an index into 234 pages, Falloon kicks off the action by devoting the first fifty or so to MV's Gilera/Rodine origins, its racing legacy, and the 500cc Grand Turismo R19 ptoyotype. Often more recognized than the machines that carried them to victory, MV's legendary roster of riders is showcased in brilliant vintage photography. Leaned hard, jumping or tucked in behind the bubble, fans of Surtees, Hailwood, Ago and Read will not be disappointed. Literally packed with period blueprints, technical drawings, biographies and rare period photographs, Falloon's thorough research uncovers new and interesting facts on what has thus far been the most publicized aspect of the company's history.  


Chapters Two through Six cover MV's production Fours; the 600 Tourer, the first generation 750 S, the ultra-rare 750 GT, the updated for 1974 750 S, and MV's last official production motorcycle; the 750 S America. Chapter Seven addresses the controversial 850 SS Monza/Boxer; a motorcycle produced by MV (with construction by, or overseen by Magni himself) in limited numbers but not listed in MV's factory manifesto. Clearly frustrated at not being able to produce more hard facts, some open-ended questions remain about the 850 SS. Nonetheless, Falloon accomplishes what must be considered the best work to date on this model, given the conflicting reports, lack of factory records and recollection.

Per Fallon's practice, each series is cataloged and divided into specification by serial numbers, production dates and special features. With only six individual street Fours to cover, Falloon points his camera and photographically records nearly every detail of each: body, wheels, suspensions, engine and engine details (including carburation, ignition, internal components and exhaust) transmissions, rear drives, electrical, plus controls, switchgear...even ignition lead color! Details, such as the cylinder head bolts and fin-count differences between the 600 and 750cc engines are included to educate collectors.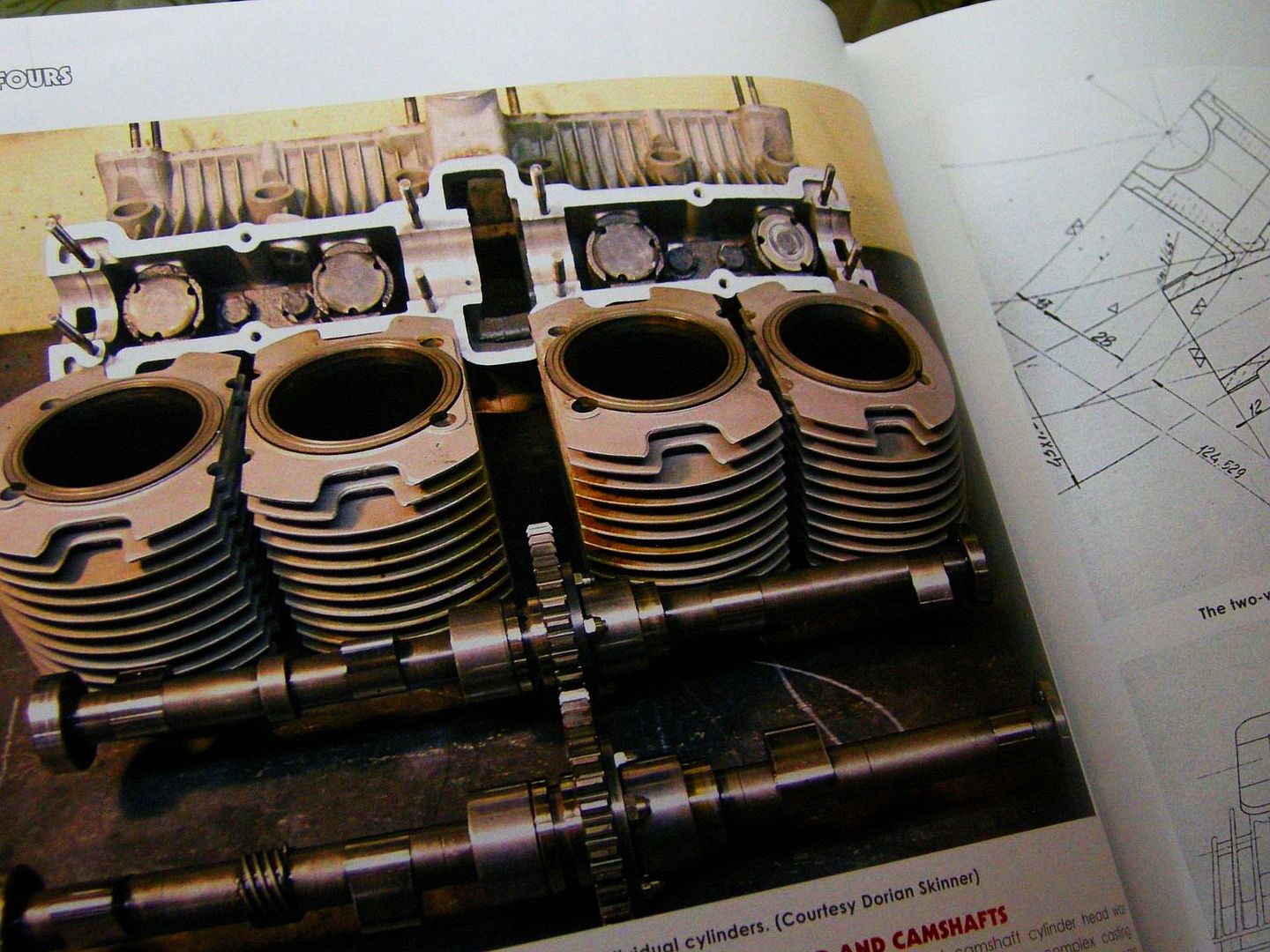 Chapter Eight steps away from Cascina Costa to splash 'MV Fours' with a healthy dose of Corsa Red. Entering into the realm of modified MVs, Falloon's crisp photography captures images from notables like Albert Bold, David Kay, and Hanson. Making readers aware of MV's influence on motorcycling's most elite designers/engineers, Arturo and Giovanni's Magni specials are prominently displayed, with additional coverage showcasing the personal machines of Hans Muth and Massimo Tamburini. Falloon polishes off the project with tips that include maintenance, trouble shooting and resource information.

Large (ten-inches by twenty, fully opened) with a glossy duster over its gray hardcover, MV Agusta Fours looks the part of a book that retails for $100, serving well on the coffee table or as a standout conversation piece in your motorcycle library. That said, the real value lies not in the book's fit, finish or feel, but its substance. Because of that, artistic grace is occasionally sacrificed. Jamming in as much info as possible results in some page crowding, which in turn might have contributed to some minor typographical errors. Overall, The Book of the Classic MV Agusta Fours is highly recommended, with credit due to Falloon for his exhaustive research and ability to obtain the most creditable sources.  A solid, entertaining read for those who demand details, it's the best book on MV Agusta Fours to date. Nolan Woodbury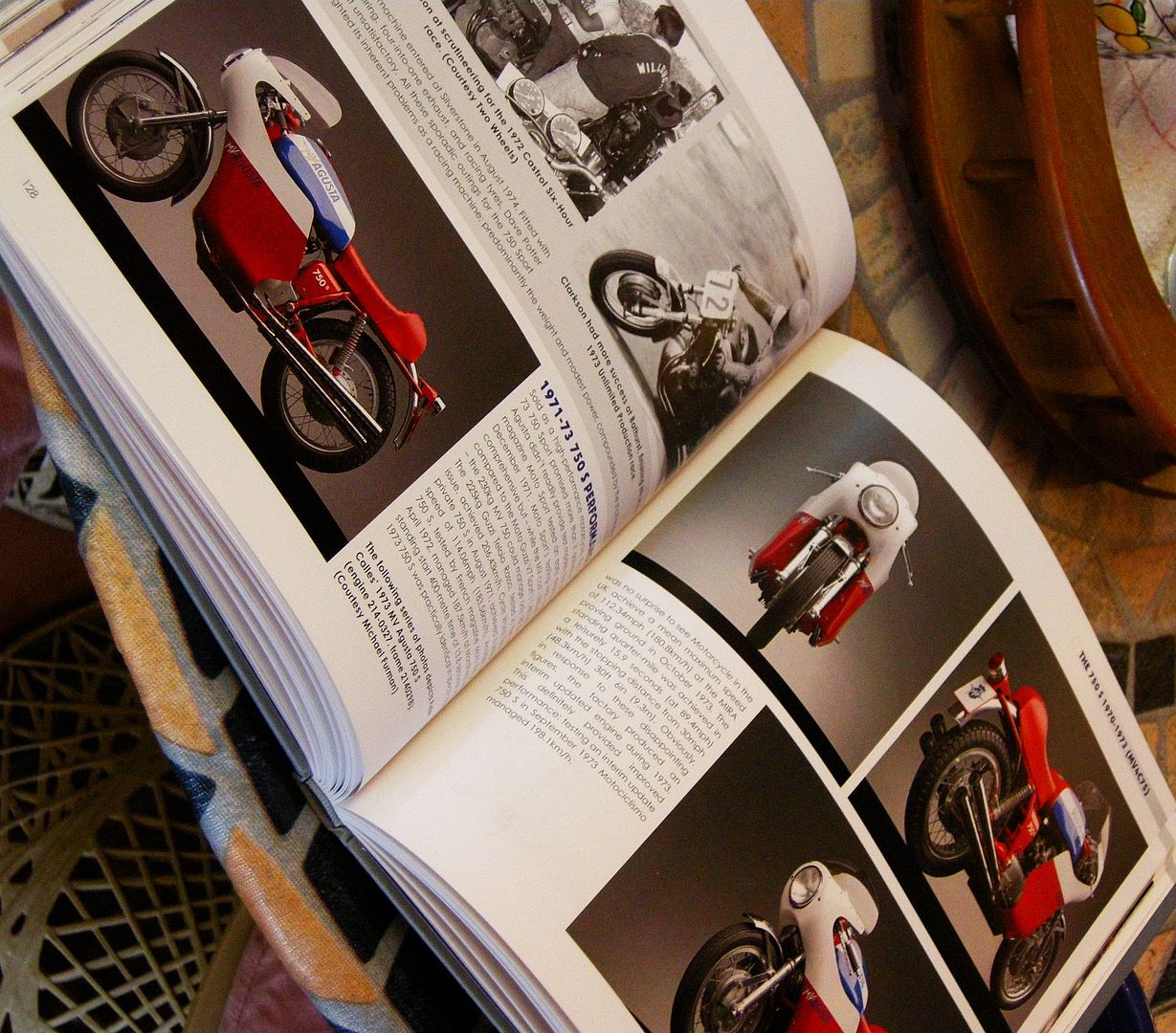 The Book of the Classic MV Agusta Fours
Ian Falloon
ISBN-13: 978-1-84584-203-1
Retail: $100 ($110.00 Canada)
Imprint: Veloce Publishing
http://www.qbookshop.com/products/194224/9781845842031/The-Book-of-the-Classic-MV-Agusta-Fours.html