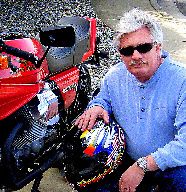 Unless you live isolated on a tropical island like Borneo or Fiji, there is likely a vintage motorcycle gathering or "Bike Night" close to your town or city. Why is this important? Well, for one thing, to really be a part of the vintage motorcycle community, and in my humble opinion, one must become involved.
When I moved to NORCAL (northern California) five years ago, I was missing this experience. In Arizona, where I lived previously, we had several Bike Nights that became quite a hit in the East Valley (near Phoenix and Chandler) that were well attended.  

I always looked forward to who showed up and what they were riding for the month. Each time, there was always somebone new who came with their vintage British, European, or Japanese bike. What is interestin
g is that most vintage bike owners also have one or more modern bike and a coveted vintage bike that they ride and show off.

In NORCAL there is an official MGNOC (Moto Guzzi National Owners Club) monthly breakfast in historic Winters, California, but that is about 1.5 hours for many of the local riders. We have attended this and it is fun with as many as 20 or more 'Guzzisti' showing up.  


I wanted something a little closer to the East Bay area, so the first of every month we have "NORCAL Guzzi Bike Night" at Applebee's in Milpitas, California. This seems to be a good vantage point for everyone and for the past two years on the first Monday of each month comes our chance to kick back, enjoy a nice meal, meet with friends and talk about our next adventure. "No rules, no dues, just riding motorcycles and having fun".

That's my thinking, for what it's worth.

We communicate mostly through email, but I have run ads in the local motorcycle press, like City Bike and URBAN-MOTO, and I always state: "All Motorcycles Welcome" which I believe is good karma for all riders.

Many of the local NORCAL Guzzi riders, although very passionate about Moto Guzzi's, modern and vintage also ride other brands, making for a good mix of people and bikes.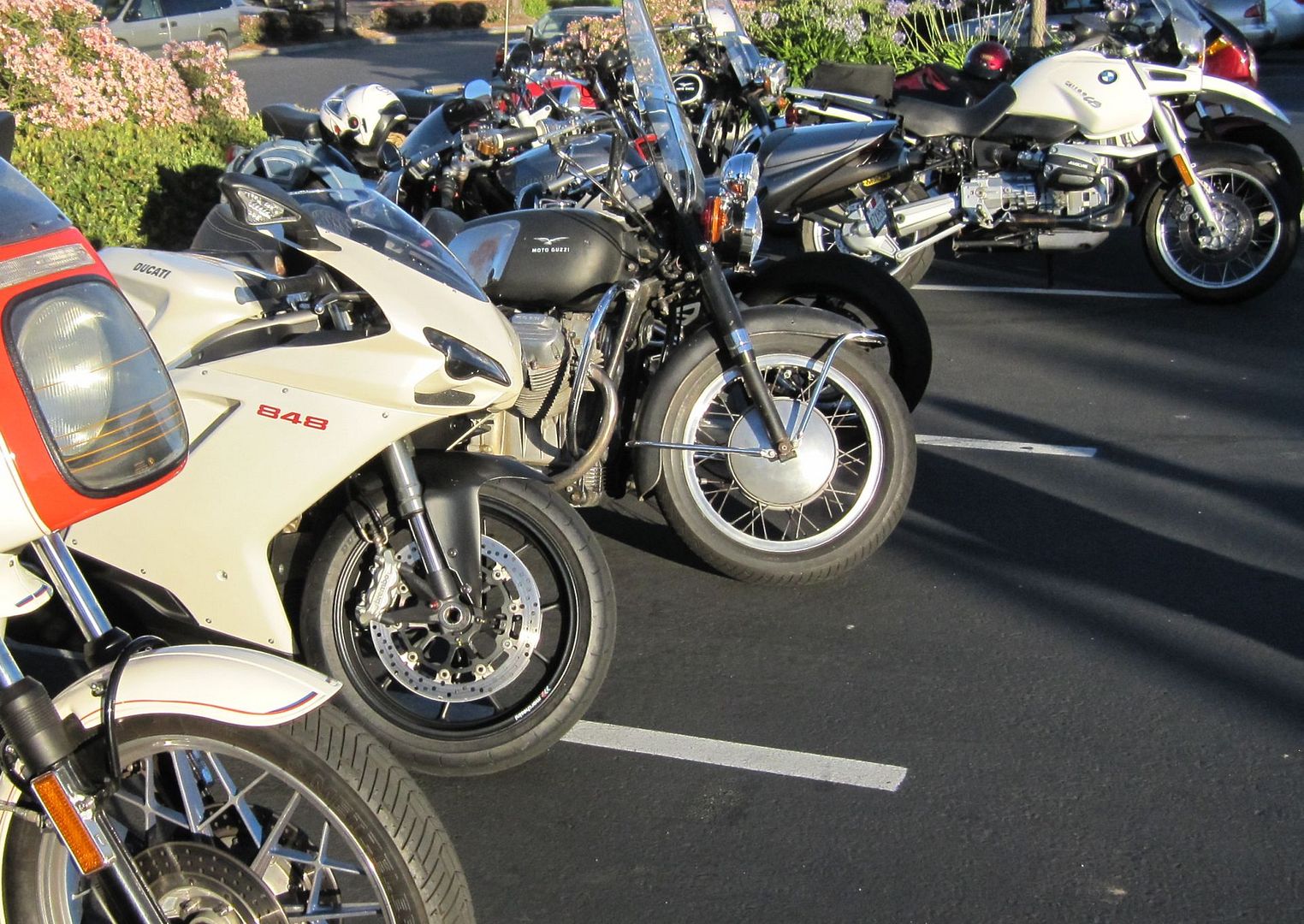 Another benefit of this kind of networking is through your fellow riders one can get great recommendations on where to get parts, service, and different upgrades for one's bike, as well as a variety of accessories / motorcycle gear to buy and try. This all makes for a fun two-wheeled experience.

But clearly, the best part is organizing future rides. In our time and here on VMOL I have reported on our adventures to Morro Bay, California and posted photos from our most recent ride to Dayton, Carson City, and Virginia City, Nevada. There is nothing better than looking forward to an overnight ride to someplace new and fun!

In addition and thanks to the Internet, there are dozens of forums and blogs (including VMOL) that one can join to learn more about your particular brand of vintage motorcycle. From VMOL to the many vintage motorcycle clubs in existence, there is truly something for everyone!


So, in closing, get involved and join a monthly Bike Night in your city or town. If none exists, then START ONE!  This costs nothing and one would probably be very surprised at the vintage motorcycle enthusiasts in your area that would love to join you each month to ride and talk about their favorite passion – motorcycles!

JJ Cerilli