A Forgotten Classic: Honda GB 500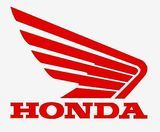 There are a few bikes in motorcycle history that were way ahead of their time, and unfortunately in this case, not aligned with the market place of the period. The 1989 Honda GB500 TT was one of those bikes. At first glance, it looks like something you would see in a recent issue of Cafe Racer magazine. The GB500 TT, (which stands for "Tourist Trophy", after the famous Isle of Mann race) was only made for 2 years, in 1989 and 1990.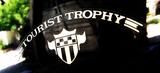 It never sold well in the USA because it was considered too small and too slow for the average American rider. Riders of the day wanted BIG motorcycles with BIG engines. Also, the price of these bikes were considered high.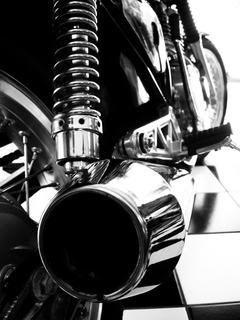 Just look at the photos and one can clearly see that is was modeled after a 1960's British cafe bike of the day. The little 500cc Honda sported a vertical twin layout, front disc brake, two-into-one header, standard sized spoke wheels, large square tank and solo seat with a humped tail-piece. The high-gloss black paint with gold striping harkened back to the legendary Velos that wore the same colors. I suppose if one closes their eyes, you could also see a little 350 or 500 Norton Manx here as well.

In typical Honda fashion, the engine was designed for reliability and longevity, so
there should no issues if you find a low mileage example of the little GB. What a great canyon bike this would make! With 43 HP and a weight of 391 pounds, this light and nimble little bike is just the ticket for a romp in the twisties on a sunny afternoon! In my old age, I am starting to really appreciate the smaller displacement and lightweight vintage motorcycles more and more. You don't need to have a monster motor to have a lot of fun!

A few people have attempted to hot-rod the little 500cc motor a bit, but in reality, that is an exercise in futility.  People should just ride it and accept it for what it is. Megacycle Cams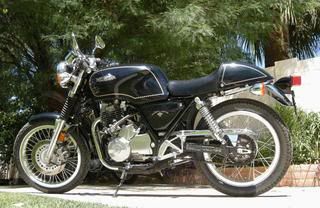 (www.megacyclecams.com) offers race profile cams and piston kits for the GB500 in their catalog.  

A few common items to watch out for:  The cam chain tensioner wears out, and swing arm pivots wear out quickly, but these may be replaced with metal rollers.

*** VMOL Perspective ***
These bikes are currently "cult classics" and highly desirable.  They will continue to hold their value in the future.
Price today: $5,000 - $8,000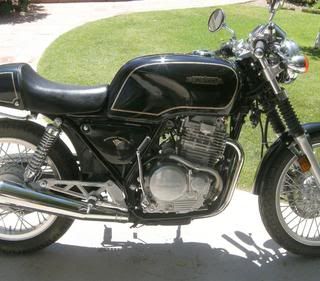 Specifications:

*    Single cylinder, four stroke, 498cc
*    SOHC, 4 valve
*    Compression ratio 8.9:1
*    43 HP @ 7,000 rpm
*    Electric / kick-starter
*    Five speed, chain drive
*    Weight 391 pounds (wet)
*    0-60 mph 5.1 seconds
*    1/4 mile 14.13 @ 89.7 mph

Written by JJ Cerilli. Photos: VMOL

SOURCES:    
Web info, VMOL files, Wickepedia, Motorcycle Classics Magazine, Teknikka Motorcycles, and from the garage of one of our VMOL friends in Arizona who owns and rides a 1989 example.