Page 2 of 4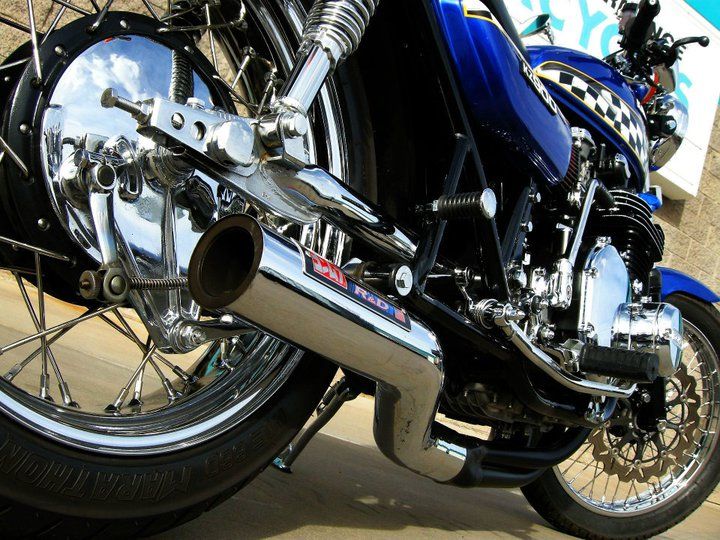 Period-Mods UJM:
Just nine-years after the introduction of the CB 750, every member of Japan's big four offered an across-the-frame, inline four-stroke four. The reasoning was clear; Honda parlayed the original 750 into an engineering empire sustained by volume and backed with reliable, affordable performance. Coined the UJM (for naturally, the Universal Japanese Motorcycle) the inline, DOHC layout did little to differentiate one brand from the other, forcing makers into a horsepower war that produced some stunningly fast and capable motorcycles.
Doing a little demographic math, consider the mainstream motorcyclist of the 1970s. The bikes of his youth consisted of vintage American twins, Brit singles or upper echelon road burners like the Vincent and Brough. These were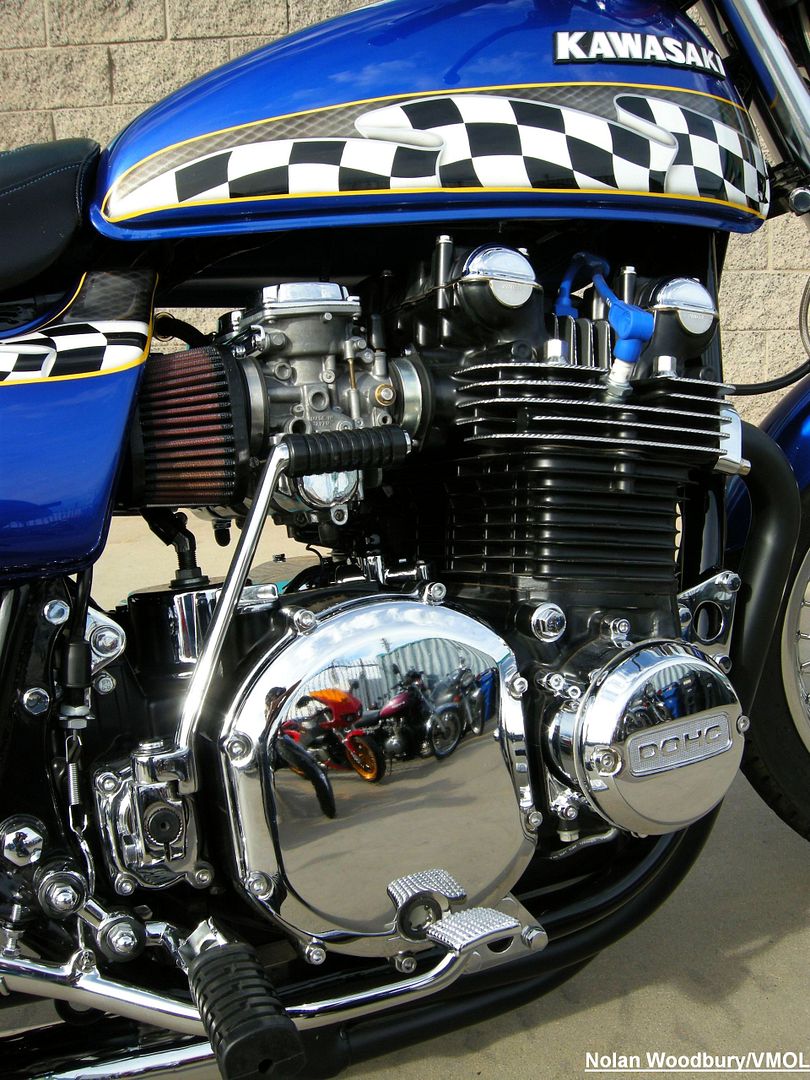 motorcycling's first classics, now well known by all and made collectible by the riders who could afford to purchase and keep them. A case of history repeating itself, many of today's 'seasoned' owners long for the UJMs of their youth. Not surprisingly, the interest and market for classic Japanese super bikes is soaring.
Noting several highlights of the UJM decade we recall the radical, six-cylinder, 24-valve CBX that showcased Honda's unparallelled ability to produce new engines. Suzuki wasn't always on top of the pure-speed heap, but its GS four-stroke line introduced European handling into the UJM scene. Yamaha sent the industry reeling with its all-encompassing XS11; regarded by many as the 70s best all around street bike. Synonymous with horsepower and speed, Kawasaki's 900cc Z1 is modern motorcycling's Vincent Black Shadow. A true legend.
Skipping Honda's ultra collectible first-issue 750, the big bore Kawasaki is next in line for fetching top dollar. Especially high-zoot versions like the Z1R. Exotics like Suzuki's 1100 Katana and Honda's CB 1100F/R come next and are rapidly ascending in value. That leaves a whole slew of affordability priced UJMs, and because so many of these have bottomed out in resale, you'll remain on the plus side in most cases. Well supported, most mechanical issues and upgrades can be handled locally, leaving the owner to fit some modern shocks, a barking 4-into-1 pipe and some flashy paint to create his own UJM classic. Reliable and road worthy, the modded Japanese four is vintage motorcycling's best bang for the buck.       
Velocette Venom:
It's fair to question why many consider the Venom Britain's ultimate single, especially when compared to faster and more sophisticated designs (Norton Inter, Rudge Ulster, BSA Gold Star) that seem far more deserving of the honor. The Venom doesn't even match the mechanical presense of Velo's own OHC KSS/KTS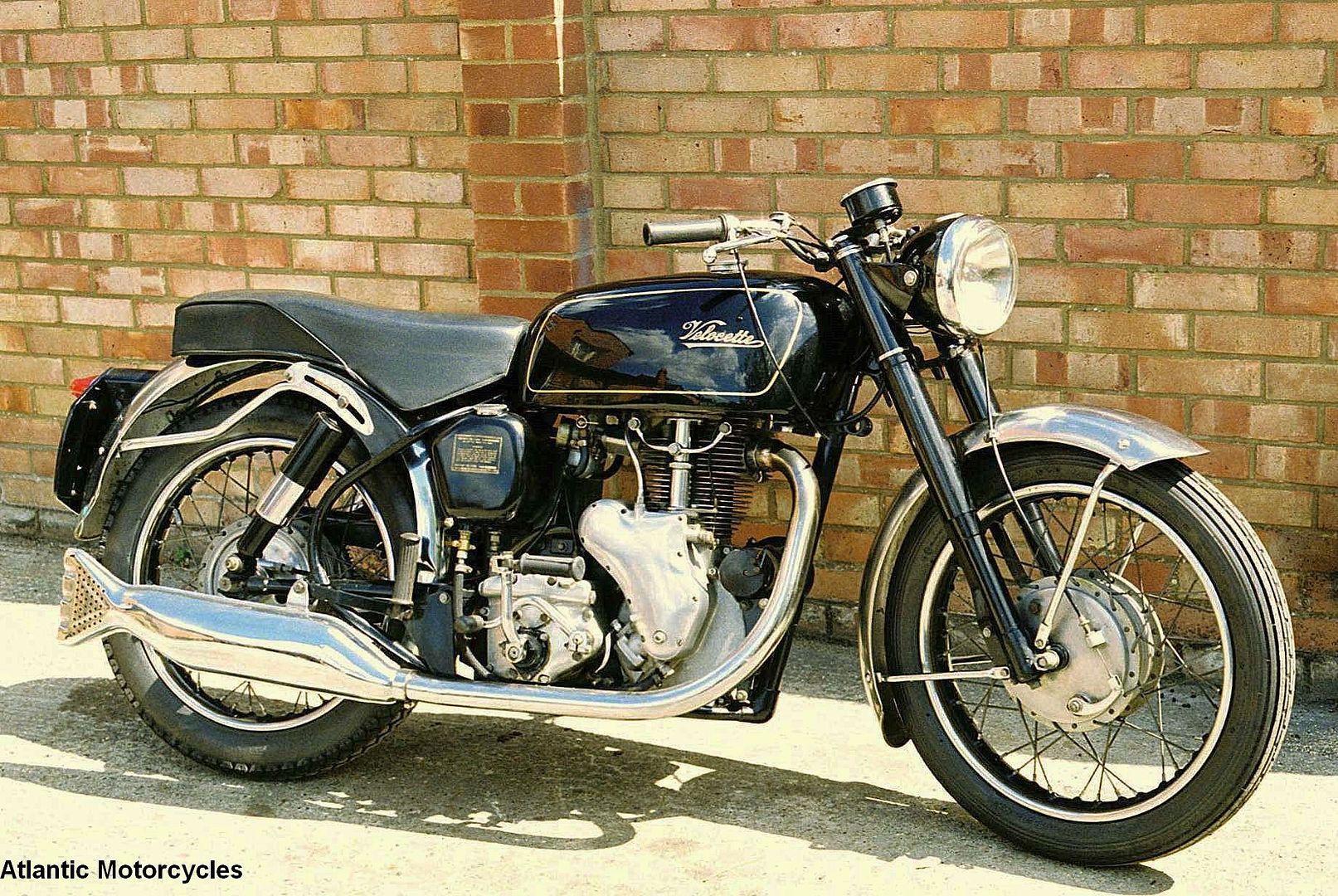 singles; based instead on the pre-war, pushrod MSS. A highly regarded machine but not cutting edge. Not even in 1956.    
Launched with the similar (350cc) Viper, the Venom's uprating was the work of Velo's Charles Udall. Narrow and robust, the Venom's bottom end gives almost unmatched durability. Modernized with an alloy cylinder, one 86mm high compression piston moves inside a pressed cast iron liner, compressing the mixture against a light alloy cylinder head with reworked valve specs. And while it's true the Venom's high cam/short pushrod engine was cheaper to produce (and maintain) than an OHC design, for real world riding the difference in overall performance is negligible. A bigger complaint was (and is) the Velocette's clutch layout; sandwiched between the transmission and output gear. If pressed, most owners would trade the convince of quick gearing for easier adjustment. But it's a practiced art among the faithful.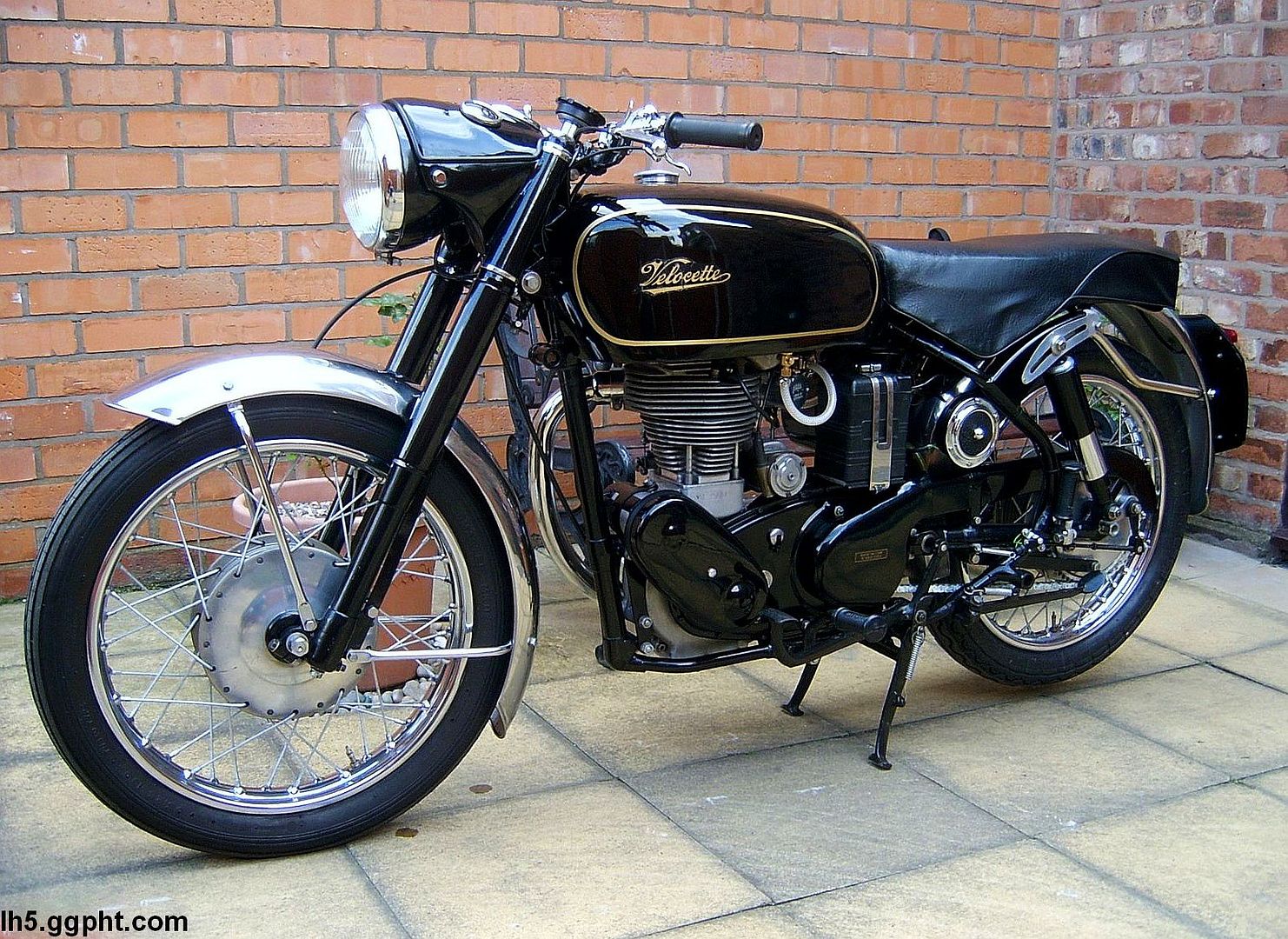 Underneath, the Velo is straightforward. One key to the Venom's excellent handling lies in it's brazed lug frame. A time-honored tradition rooted from Velocette's days of making bicycles, craftsmen painstakingly fit and braze-welded the tube ends into cast-iron corners instead of bending. Not easier or quicker, just better. Two separate swinging arms (with load-adjustable shocks) are used in place of the usual swinging fork, with the front supported by a Velo-made dampened teles. Clubman tuning kits and full body enclosures were also available, all finished to exacting standards, and those standards serve it well.
The Venom's appeal and steady rise in value is a mix of real steel and romance. Failing in attempts to mass produce, Velocette seemed content to showcase the single as its flagship when its competitors were launching more powerful twins and triples. In retrospect and because the entire Brit-bike industry followed Velo out the door soon after, admiration for the brand grows with every person who sees, feels or hears one run. But emotion only takes you so far. For more than any other reason, the Velocette Venom 500 excels because of it's functional excellence. Proof that quality never goes out of style.