The Four's story starts with Engineer William Henderson, but doesn't end there. Still considered by many America's most creative motorcycle designer, Henderson sold his namesake company to bicycle icon Ignatius Schwinn, who added both Henderson's name and design to the Excelsior line. Despite Schwinn's pride in the brand (and a signed non-compete clause) Henderson's dissatisfaction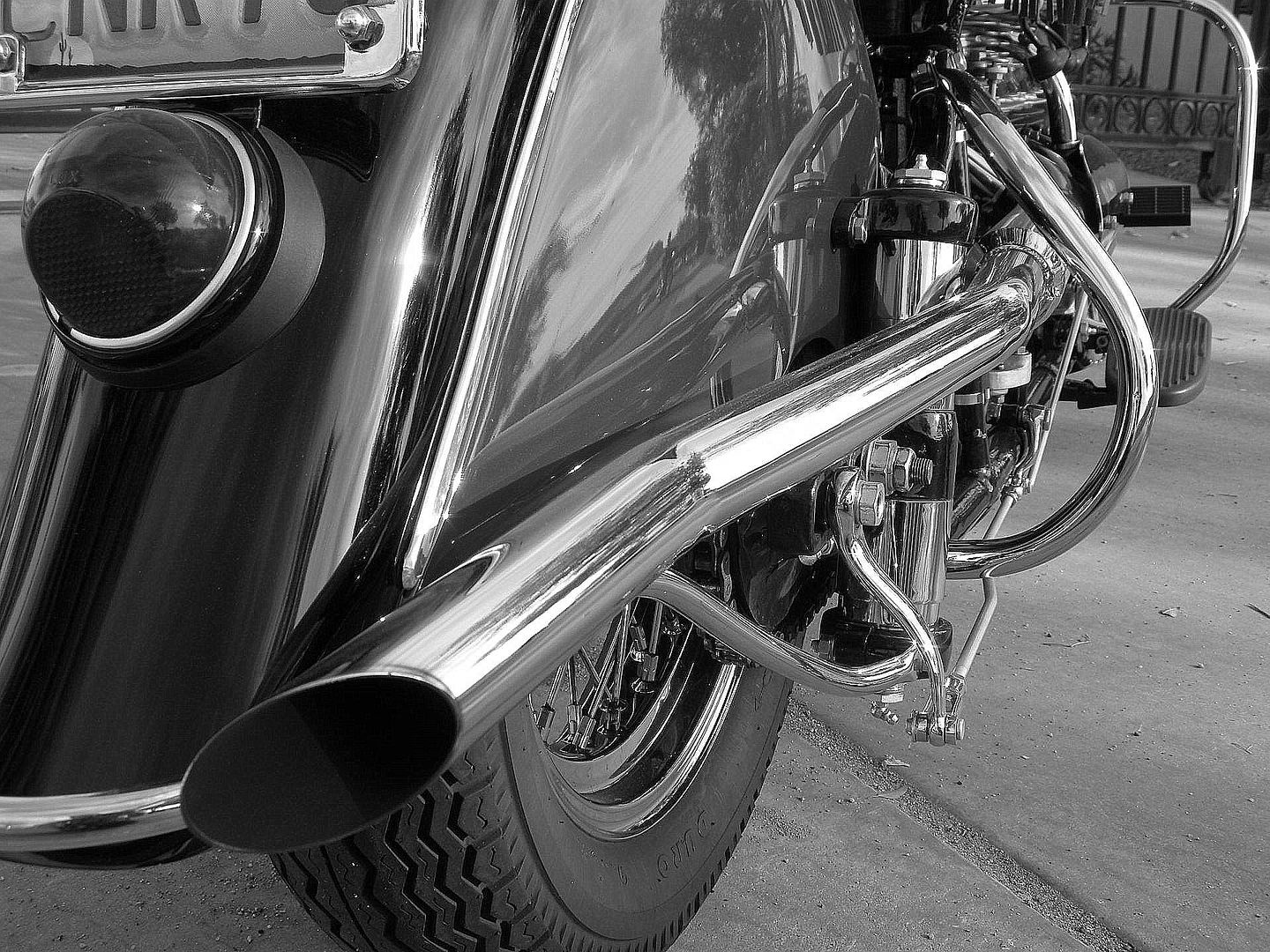 moved him to develop the Ace Four with plans to sell when he was legally free. These plans, and eventually the company itself, fell apart when Henderson was killed testing a prototype Ace in 1922. Henderson's assistant, Engineer Arthur Lemon, completed the drawings and after a brief flirtation with production packaged himself and the Ace Four in a deal with Indian Motorcycle Co.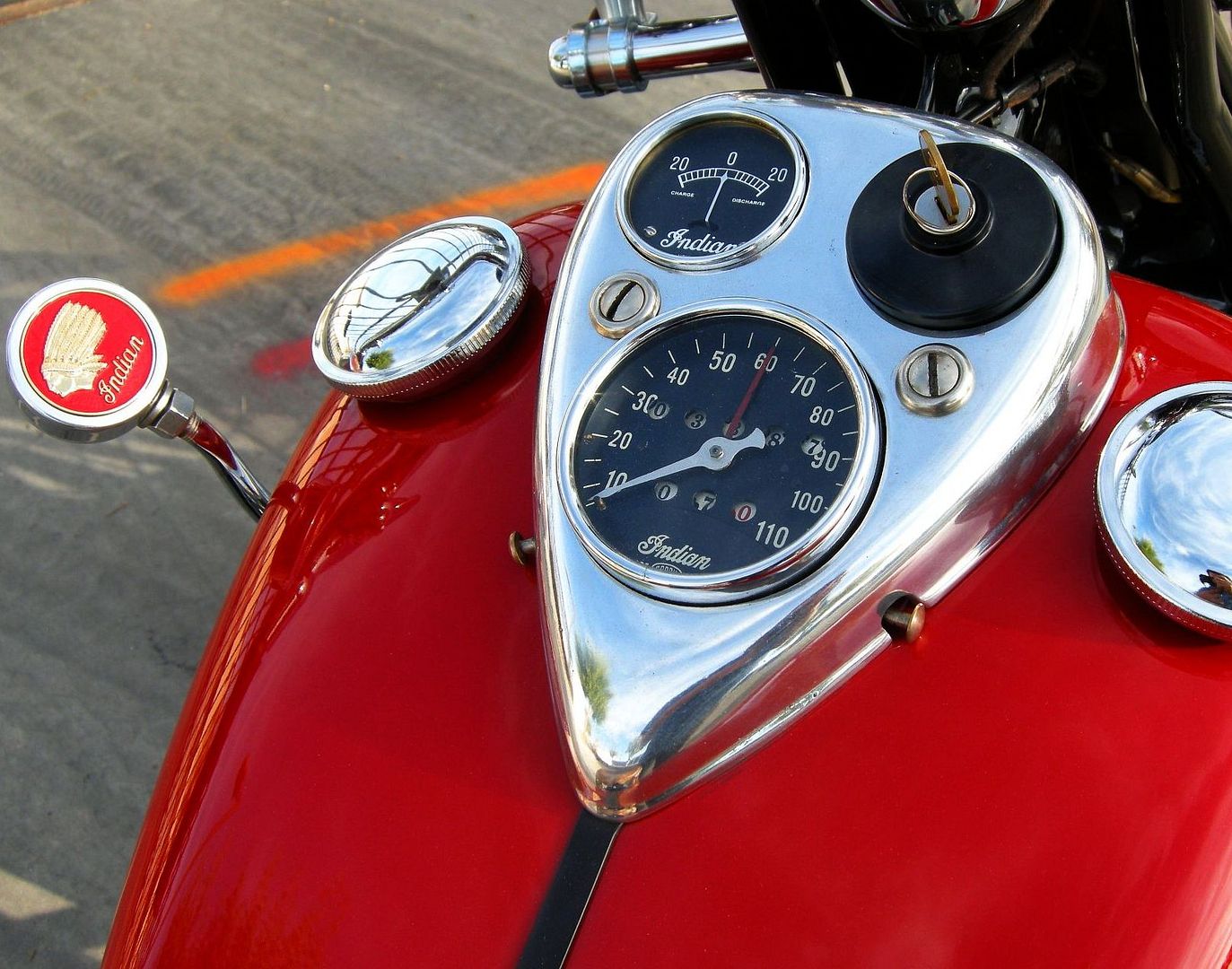 The first edition, called the Indian Ace, closely resembled the machine Henderson and Lemon originally developed, and was sold for one year. In 1928 the Four was renamed the Indian Model 401 and subplanted the leading-link fork and central coil spring with Indian's own trailing-link/leaf spring fork. Now numbered consectutively, the 1929 Indian 402 featured a reinforced twin-downtube frame (similar to what was used on the Scout) while the Four's massive alloy crankcase was uprated to a five main bearing design.
In a quest to increase performance, for 1936 Indian redesigned the engine placing the exhaust valves over the inlets and fitting two carburetors. Called the "Upside Down Indian" the hot-running, harder to maintain engine dropped the already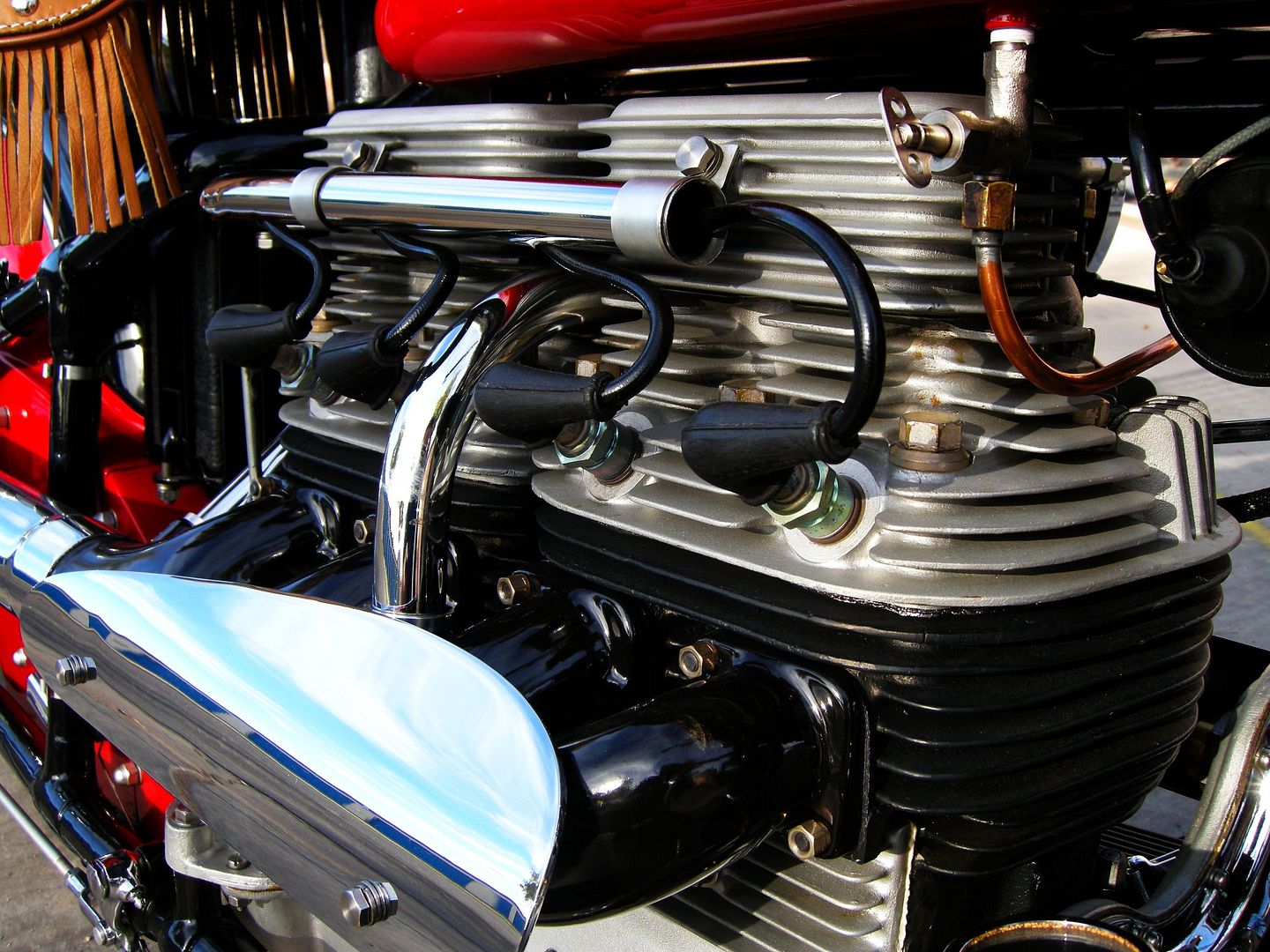 modest sales figures of the Four even lower, making the "EOI" an Indian footnote that didn't last past 1937. Switching to the original IOE cylinder head design in 1938, the Four's familiar nature was restored, bolstered farther with the addition of the Chief's skirted fenders and plunger rear suspension in 1940. Before production ended, the last models were fitted with 16" balloon tires.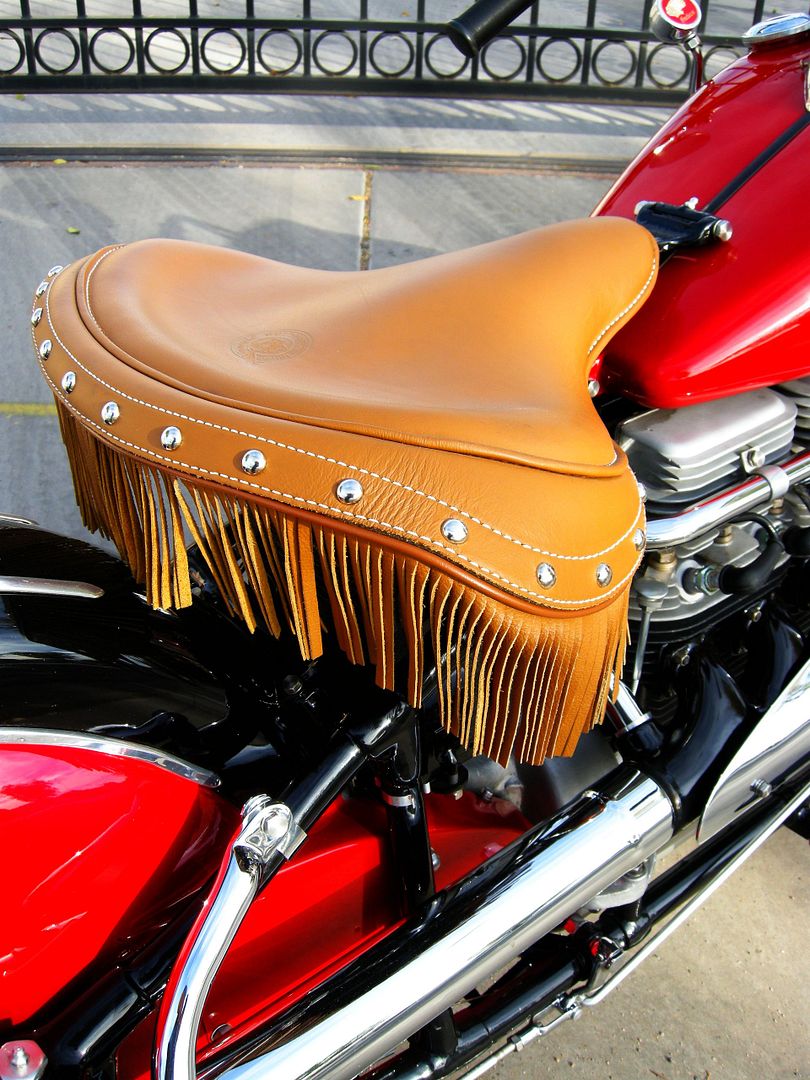 Like the Brough, Indian's Four was a prized collectible from the start. With less than 10.000 produced during the Four's 16-year production run, the Four is best remembered for its smooth, stately ride, prodigious torque and imposing physical presence. Many surviving examples are still ridden and enjoyed today. Taking its place among vintage motorcycling's elite, the Indian Four's mix of elegance, heritage and mechanical beauty make it one of the most sought after motorcycles of all time. Nolan Woodbury