Forty-six months of VMOL
When JJ and I started this thing back in 2008, experience taught us if the content was solid, the audience would follow. As VMOL approaches its fourth anniversary, this seems the perfect time to recount some of that content. Is it good? Judging from your positive feedback, the answer is yes. But the credit, if any is needed, goes past John and myself and towards the enthusiasts who provided the machines, ideas and events reported here on VMOL. Is it hard work? Again, yes. Is it time consuming? Those of you with experience in layout, photography, writing and making quality websites can answer that.

It's important to remember, from an editorial standpoint, a point that JJ recently made. Unlike most of the motorcycle reporting you see online, the overwhelming majority of ours is inspired in-house here at VMOL, starting with an idea and ending with the electrons you see grouped on your monitor. And while you might see something here that's also been on a blog, chances are we've taken the time to dig a little (or a lot) deeper. Vintage motorcycles are what we do, and our voice is what you'll read here.

That said, allow me to present just a few highlights from our first forty-six. Real steel from real people. We take our vow of building a global bridge for vintage motorcyclists seriously, we just didn't realize it would be so much fun. Nolan Woodbury


David McMillan's V7 Sport racer

A good friend and resource from across the pond, David's V7S racer was owner built but inspired by history. An avid Moto Guzzi devotee, David's handiwork is all over this machine. No one questions our allegiance to Euro hardware (and especially Guzzi) but making it better is demonstrating that worldwide phenomenon. Now retired from competitive duty, David is in the process of putting his rapid Moto Guzzi back on the street. Stay tuned...


"The uninformed may ask why anyone would spend the time and energy David has invested in his Moto Guzzi when more power and acceleration can be found from a showroom fresh 600. The key to answering that is found in the passion and camaraderie one experiences by the involvement, along with paying homage to those who encourage and inspire. And while McMillan's Sport produced a respectable 75 bhp at 7,500rpm (before Rich worked his magic on the heads) the satisfaction of building and riding a vintage speedster can't be measured on a graph. A marvel of simplistic engineering, David McMillan's Moto Guzzi -and others of similar ilk- carry their riders towards something more important than all out speed"

http://www.vintagemotorcyclesonline.com/features/stories/112-simply-brilliant-40-years-of-performance-evolution-defines-david-mcmillans-breathed-on-v7-sport

BMW


With something like 75-years of combined BMW ownership between us, both John and myself find it difficult to pass on a good Beemer story. But our admiration for the brand goes past personal experience and into the fact that as a true pioneer in the art of two-wheel travel, BMW was producing fast, reliable motorcycles for purchase before many countries were modernized with paved roads and electricity. Mixing innovation, beauty, quality and performance BMW is a classic bike icon. Because of that and for many other reasons, more or them-be it R-twins, K-type multis or even singles- will be added on a regular basis. There's tasty stuff in the pipeline, but for now a recently published quip on the legendary R100RS:

"Many pundits credit the R90S as the breakthrough motorcycle for BMW, but in this writer's opinion the RS was a more profound design. Spectacular as it was, the S was a reactionary measure; built to prove BMW's willingness to break from its conservative reputation. As such, it was successful but the RS, with its dramatic full enclosure design and 1000cc moved BMW away from the ranks of followerber and into the rarefied air of leadership."

http://www.vintagemotorcyclesonline.com/features/stories/214-bmw-r100rs

Honda


I'll be frank; John and I have taken some editorial heat from the Euro-only community about our love for the SOHC, but we don't care. Probably the most exciting trend in vintage motorcycling, the Honda 750 is taking over the Triton's mantle in cafe' bike superiority. As builders perfect their craft, we ponder...with a crusty 750 in the shed awaiting our final direction. Will it be a Carpy-esque creation? A flat black bobber? Maybe it'll wear Dunstall threads or be wrapped in Rickman CoMo. We'll see...

Not ignoring more recent production builds, our Owner's Surveys address motorcycles other websites won't (or can't) feature. A great example of this is our survey of the 160-mph Honda Hurricane.

http://www.vintagemotorcyclesonline.com/features/stories/176-honda-cbr1000f-hurricane-owners-survey

Harris and Production Specials Part I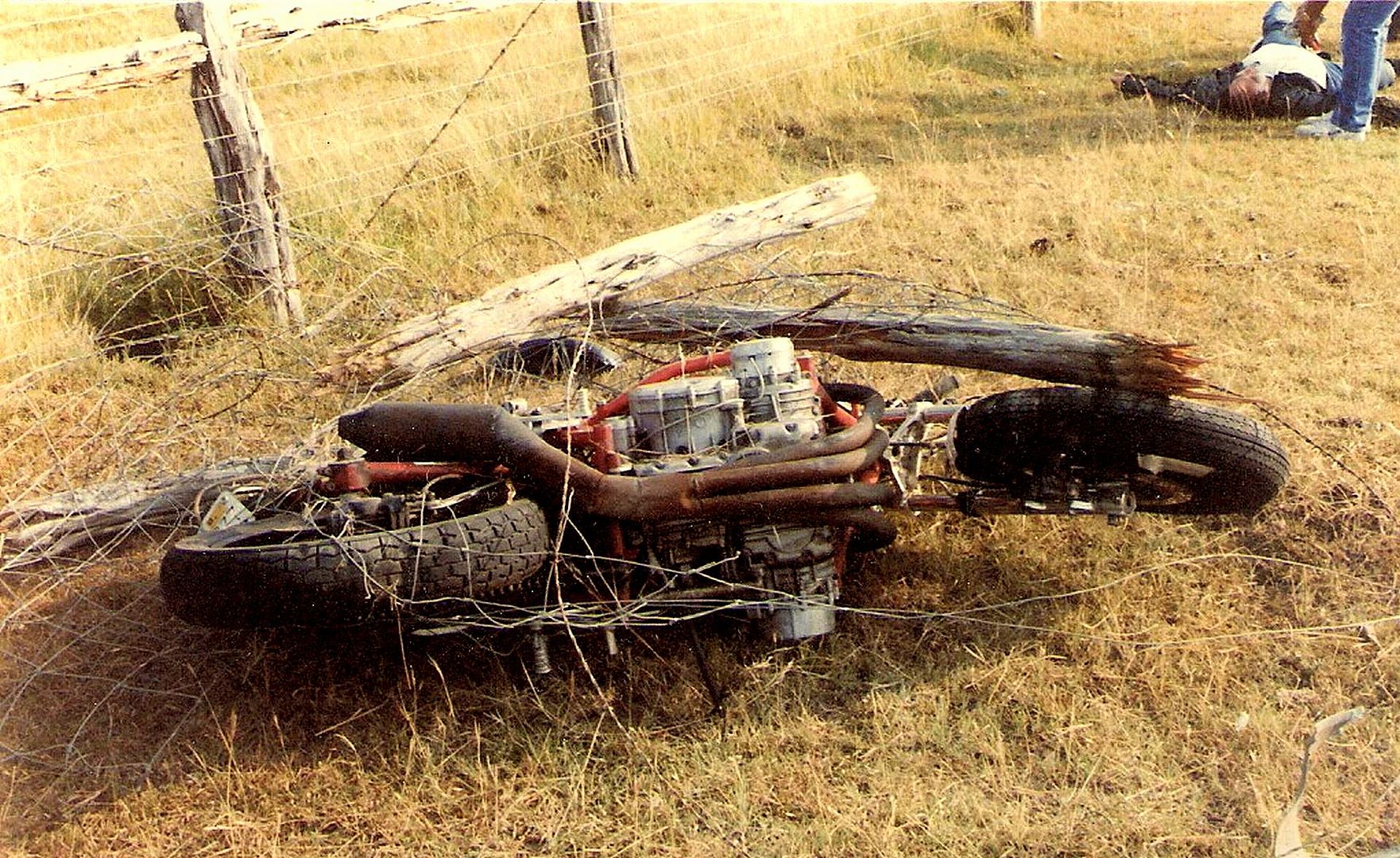 With Part II nearing completion, VMOL's Production Specials series exists because nothing shaped motorcycling more than the thoughts, ideas and desires of the motorcycle enthusiast. Case in point is England's Harris, a highly successful, extremely talented group of engineers and tuners that led the way in making Japanese motorcycles handle. Powered by a seriously breathed-on Kawasaki Z1, this owner got a little crossed up in the process, but both he and the Harris came through it.


"Contrary to some published reports, Harris continues to offer frame kits for both vintage and  modern, high performance engines. Even better, the Magnum frame is still available, ready to transplant the heart from that tired (or wrecked) air-cooled Kawasaki or Suzuki you've got stashed behind the shed. One visit to their website suggests Harris is a major player. One look at the Harris Magnum proves it."

http://www.vintagemotorcyclesonline.com/features/stories/194-production-specials-part-i

Norton and BOTM

One of our most popular and enduring features is the VMOL Bike of the Month. A chance to highlight vintage motorcycling's brightest
and best, there seems a never ending supply of great motorcycles to showcase, and our homepage is the spot where you'll find them. Choosing what makes it is a mixture of readers suggestions and editorial preference, such as the rare and historic Norton PR.

"The established engineering model in the minds of most vintage bike lovers, the parallel twin is a modern icon. From those, the Norton must surely rise above, if for nothing more than the attention and excitement it generates. The legacy following Norton's 750 Commando Production Racer isn't as a great race bike. Instead, it claims an even greater title as the greatest production Commando."

http://www.vintagemotorcyclesonline.com/features/stories/204-norton-750-commando-production-racer