The main reason for parting with my Guzzi is that about a year ago, I started my own business, a sales rep company, and I need the money to further fund this ongoing effort. It most likely won't be the last Guzzi I will own, so this is just a temporary phase. Besides, I still have a 2011 Triumph Sprint GT in the garage, along with a 1978 BMW R100RS. However, I have the Beemer listed on the local BMW forum, so we will see what happens. I also have an original 1971 Yamaha RT1-B 360 Enduro at my cousin's garage in upstate New York. Perhaps that will go up for sale soon as well.
When I reflect back on my motorcycle riding career, I have owned and ridden thirty motorcycles in more than forty-five years of being on two wheels. This translates to a different bike every 1.5 years! Wow! My wife says when it comes to motorcycles, I am just fickle, and of course, she is correct, but I think the real reason is that I just like experiencing and riding different motorcycles, and the fun that comes with owning a new toy every now and then.
Whether you own your motorcycle for two years or twenty five years, in the end, we are really all all just caretakers. In several cases, I have brought motorcycles back from the dead and into circulation again.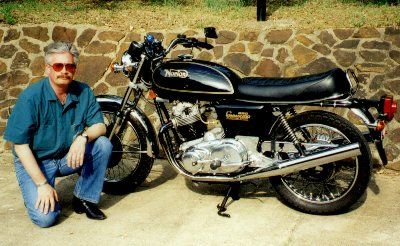 Like the 1975 Norton 850 Commando Interstate MK III that belonged to my neighborhood buddy Mike, who took it all apart in the late 70's and it sat, all apart in his mother's garage for almost twenty years. Mike had moved out of state, and I too was living and working in Texas at the time. One day, my father called me and told me Mike's mother had this classic, all in the pieces but 100% complete, out at a garage sale for $300. I told him to buy it immediately, which he did. I had the bike completely restored and rode it and enjoyed if for many years, then, after winning a First Place award at a Norton International Rally in Torrey, Utah, I sold it to a collector in northern Arizona. I always wonder if that bike is still around and in circulation, and I suspect it is.
Then, there was original 1959 Cushman Eagle, with 8,000 original miles on it that I bought from a co-worker for a good price, who inherited it from his wife's deceased father. My machinist neighbor, nicknamed "Cranky Gary" and I tore it all down and restored it one summer, in fire-engine red. I put a historic license plate on that little bike and rode it often around, just around the neighborho
od and down to the local tavern. It had a two speed tank shift and a foot clutch. Top speed of 35 mph at best, downwind. It was modeled after a big twin Harley-Davidson of the period and was marketed toward fourteen and fifteen year old boys to deliver newspapers on their local neighborhood routes. It was always a big hit when parked out front of the pub. That winter, I sold the little red Cushman to collector in Phoenix for a tidy profit.
My Guzzi and the Beemer were also modified to suit my needs, with modern upgrades and sensible upgrades to make them more enjoyable and reliable vintage bikes. They are both what I call "turn-key" which means they are completed sorted and need nothing, just a new home and a new caretaker.
The last project bike I purchased was a 1971 Yamaha RT1-B 360 Enduro. This was the first motorcycle I ever purchased through eBay. I wanted this model Yamaha because it was exactly like the bike I bought brand new at age 17. I washed dishes at a local restaurant in my home town every weekend for two years to pay for that bike! I had it shipped to upstate New York to my cousin's house who restored it to original running condition.
So there are just a few examples of how several classic bikes were brought back from the dead and placed "In-The-Wind" and back into circulation again for others to enjoy.
Below is a list of the motorcycles I have owned and ridden as of this writing. I am sure many of you will recognize many of these bikes. I would have loved to own a huge warehouse and kept them all, but that was not meant to be, and in the end, we are all just caretakers.
30 MOTORCYCLES OWNED & RIDDEN in 45 years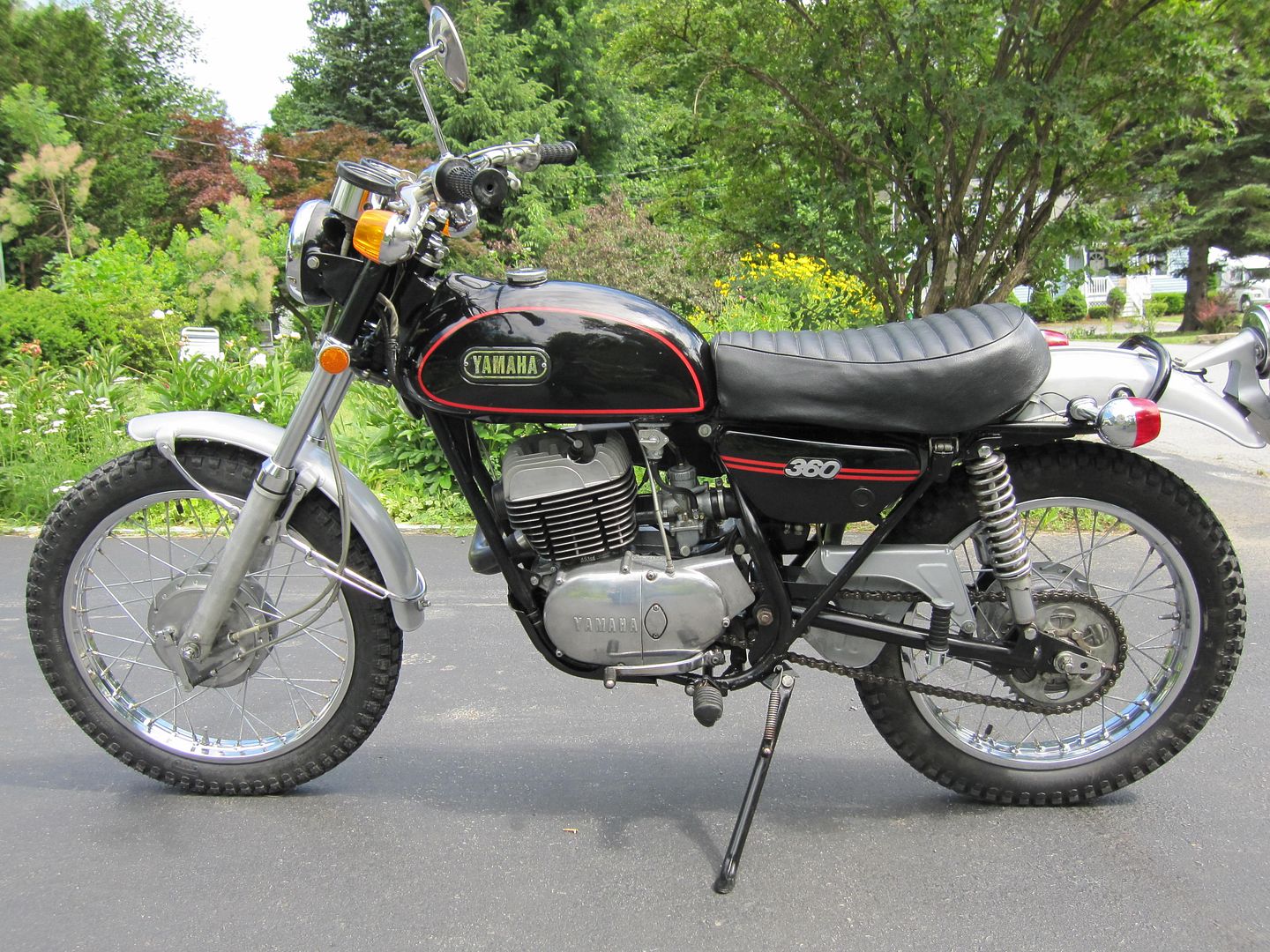 1.  1965    Yamaha YG1-K Rotary Jet 80cc single
2.  1966    Honda S-90, 90cc single
3.  1967    Kawasaki F4 175cc single
4.  1971    Yamaha RT1-B 360cc Enduro single
5.  1974    Yamaha TX-500A, 500cc 8-valve twin
6.  1975    Kawasaki H1-500cc, triple
7.  1977    Yamaha RD400, 400cc twin
8.  1978    Yamaha XS-750 Special, 750cc triple
9.  1978    Moto Guzzi 850 LeMans MKI, 850cc V-Twin
10.1980    Yamaha 850 Midnight Special, 850cc triple
11.1981    Kawasaki GPz 500, 500cc 4-cylinder
12.1975    Laverda SF2, 750cc twin
13.1975    BMW R75/6, 750cc opposed twin

14.1983    BMW R80RT, 800cc opposed twin
15.1988    Harley Davidson FLH-S, 1340cc V-Twin
16.1992    Harley Davidson FLH-S, 1340cc V-Twin
17.1995    Harley Davidson Road King, 1340cc, V-Twin
18.1975    Norton Commando 850 Interstate  850cc twin
19.2001    Triumph Bonneville, 800cc vertical twin
20.1959    Cushman Eagle, 8hp single
21.2002    Moto Guzzi V11 Le Mans, 1100cc V-twin
22.1999    BMW R1100S, 1150cc opposed twin
23.2002    BMW R1150RT, 1150cc opposed twin
24.1993    Triumph Trident 900, 900cc in-line triple
25.1993    Moto Guzzi SP-1000-III, 1000cc V-twin
26.2007    Harley Davidson Road King FLHR, 1,584cc, V-Twin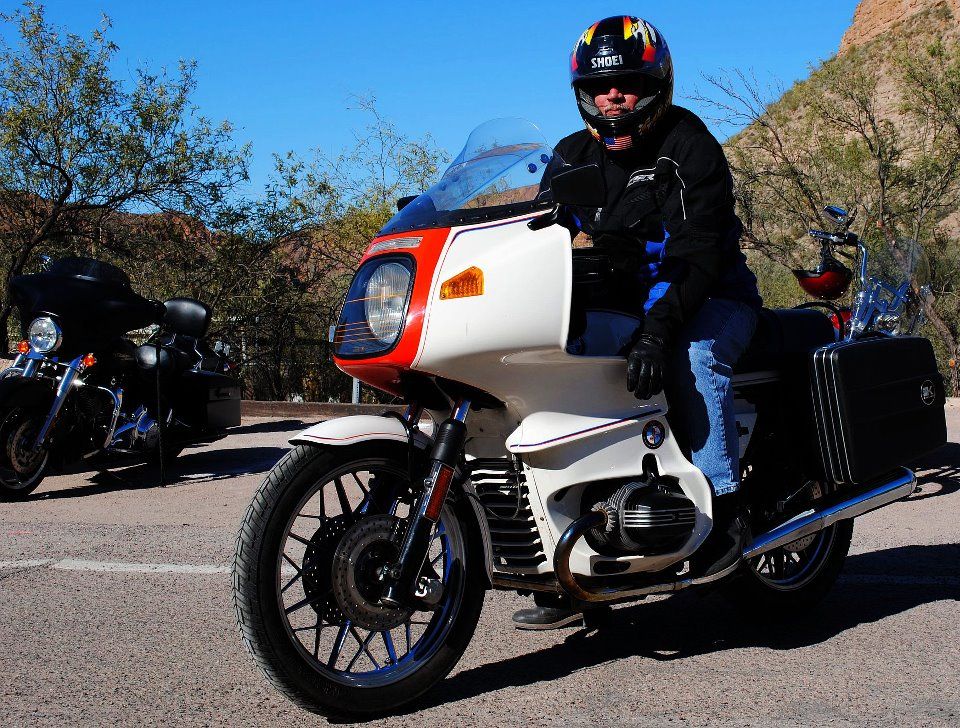 27.1971    Yamaha RT1-B 360 Enduro **
28.1983    Moto Guzzi 850 Le Mans-III, 850cc V-Twin
29.1978    BMW R100RS Motorsport 1000cc opposed twin **
30. 2011    Triumph Sprint GT, 1050cc in-line triple **

**Currently owned
So in closing, RIDE SAFE, and if you decide to buy a vintage project or classic bike and bring it back to life again, good luck, enjoy it, and most of all have fun. So remember, in the big picture of life, you are only just a caretaker...JJ Cerilli