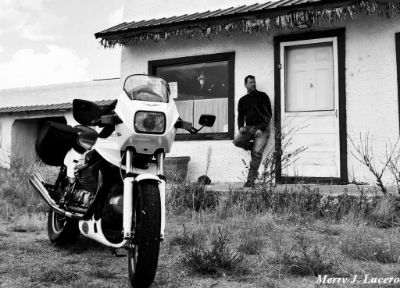 Naturally, we've covered this ground before, warning amateur restorers and/or custom builders to not expect a return that the market won't bear. If you build to own, ride and enjoy, then you've happened upon the one fail safe avenue enjoyed by the custom builder. Unless you've got an Indian Four or a Brough stashed away, your bike will retain its highest value if it's a solid, original rider. Here's another stone cold lock: no one is going to appreciate your pink, purple (save for the first issue Suzuki GT750) or John Deer green with green frame and marching King-Queen seat '73 Z1 except your wife and kids. Don't do it. But if you do, expecting compensation only adds insult to injury.

It's fairly easy to get a grip on what's climbing and what isn't, but if you're smart, you'll do more than simply browse eBay's selling history and look deeper into the subject. Example: a friend recently sold a slightly rough Le Mans 1000 to an owner who promptly took the bike to a specialty shop for hipster transformation. On the surface, the mid-80s Lemon' is at rock bottom resale and has been for some time, making the cutting a low-risk, highly caffeinated success. Trouble is, this bike had been massaged by former West German Guzzi importer DMB (see December's Bike of the Month) and sported the specs to prove it. In the end, there was a lot of prominence and heritage lying on that workshop floor.

Do your homework.

The deal is simple. Four popular motorcycles are listed here for comparison; Yes means safe to personalize, No means you're better off leaving it alone. Knowing my opinion stops where your investment starts, the reality of personal expression never changes. Still, you can do yourself, the future owner and your bank account a big favor by applying some brain power along with that exhaust tape.

Yes: BMW R90-75/6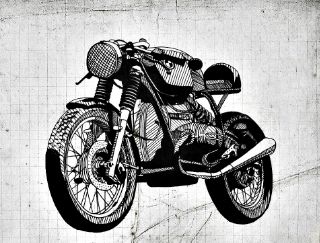 The BMW's role as an prime choice for wholesale mods doesn't mean it isn't an excellent motorcycle. One could maintain either the 900 or 750 'Slash-six' in original form and share with pride, but it'll never be a target for collectors. The fact that BMW produced them in high numbers isn't the reason for this; for in many cases expanded production signals popularity and recognition by enthusiasts, which in turn generates desirability. The /6's main roadblock to reach collectible status comes from the fact that it's sandwiched between two ground-breaking models; the R90S and R100RS. It isn't a problem that the /6 was sold as a lower cost alternative to the brand's upper echelon models, it's a fact. No disrespect.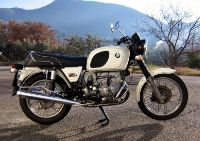 Many BMW owners in the mid-70s preferred the Slash Six -especially the 750- because it is smoother and more tractable than the 980cc twin. Released in 1970 as a major redesign, the R75 topped the range until the R90 appeared, and the specialty designs that followed annually buried the standards deeper into the catalog every year. Credit BMW for maintaining the /6 and following /7 models with the engineering updates lavished on its more expensive hardware, and more than a few BMW purists rate the R75/7 as the best motorcycle ever produced by the German maker. Today, the would-be customizer enjoys a healthy aftermarket and generous parts overlap, meaning even the deepest cut-up can be returned with little drama. From mild to wild, the Slash-Six offers a solid base from which to build.

No: Moto Guzzi 1100 Sport

Like many sporting models from the eighties and nineties not named Ducati, Guzzi's 1100 Sport is lost in the maze of high performance motorcycles that are not currently relevant. Developed as a more cost effective model using the Daytona's spine frame and a 1064cc Crane Cams tuned version of Guzzi's evergreen pushrod 2v engine, the 1100 Sport outperformed its more expensive brother. Offered for only three years, the Sport's production run coincided with management upheaval and modernization to meet home market and export emission standards. The first two years (1995-6) the Sport was fitted with 40mm Dell'Ortos, a Marzocchi fork and a 18/17" front/rear wheel package. In 1997 it became the Sport 1100i with fuel injection, uniform 17" wheels and a USD fork. The earlier carb models are a bit more elemental and lighter (only 440-lb dry) with no cush drive and a straight-cut fifth gearset. The 1100i suffers now from a dated ECU, meaning more than a few have been converted back to carbs or fitted with a more modern injection system. Both predate the softer V11 Sport, released in 2000.


Developed in Italy by three-time Endurance racing champ Dr. John Wittner and long time Guzzi engineer Umberto Todero, the 1100 Sport (and the Daytona) have an outstanding heritage backed with a championship pedigree. Like the liter-size Le Mans they currently rest at the bottom of the resale barrel, making them an attractive choice for the builder looking to capitalize on the model's high performance specification. With all the critical elements of collectability in place, I'd advise against wholesale changes if history is any indication. Once regarded as afterthought, Guzzi's post-V7 Sport 750S/S3 twins, and the later squarehead 1000S were suddenly recognized for their rarity and style, sending prices and demand into the stratosphere. I predict a similar outcome for Guzzi's first spine frame sport bikes, and perhaps the 4v Centauro too. My advice? Get in low, service, maintain, and enjoy as intended. Someday, perhaps sooner than later, demand for unmolested originals will soar.                   

Yes: Norton Atlas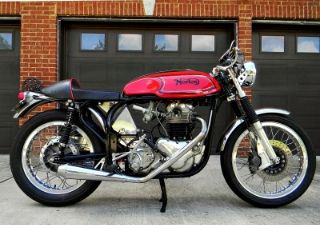 Like the Slash-Six BMW, few would argue the decision to restore the 750cc Norton parallel twin. The pre-Commando Dommie enjoyed a solid production run, and backed by a very solid aftermarket consisting of repops and original spares, the Atlas can be enjoyed and admired, even if it is somewhat overshadowed by the more popular Commando. Pristine originals draw excellent ($10K and up) money and fair amounts for restored machines, but the engine's heavy vibration and dated performance remind many why the British motorcycle industry was prime for a market meltdown. Still, the Norton endures.


Because of its legendary Featherbed frame and Roadholder forks, the Atlas is among the rare breed of motorcycles that fetch as much -or more- for expertly modified examples as clean originals. Credit builders like Paul Dunstall and his super fast Dunstall Dommies for this phenomenon, indeed, their presence and popularity among the cafe' crowd has grown to cult status. Because of the time frame involved, I'd suggest maintaining a nice original while resisting the temptation to build a cafe' special. In the Norton's case, because most were ridden and used often, there's more than enough rough or previously modified examples available to justify these changes. Even then, I'd advise against cutting the frame or grafting on a Triton kit. My advice? Find an already made Triton to fulfill that need.       

No: 1978 Honda CB750F3

It almost seems silly to mention again the impact of Honda's CB750 Four when it was released in 1969. Be that as it may, the Honda's place in motorcycling's hall of fame is secure and because of that, 'sand cast' original '69 CBs have zoomed to the top of many collector's lists. It is not a stretch to say that one day, that original Four might be the most desirable vintage motorcycle in existence. So, while the value for the first-issue is a no brainer, what then to make of the last-edition CB750F3 released in 1978?

Like Suzuki's decision to refocus its GT 750 triple when the RE5 rotary was introduced, 1975's GL1000 tourer lifted flagship duties from the 750 Four. With 1979's new 16v, twin cam waiting in the wings, Honda put the old SOHC back on the bench one last time and breathed new life into the engine, revising the exhaust, compression
and cam timing, then added sporty monocoque-like bodywork. 1978's F3 offered not only competitive power in its class, but improved handling too. A strikingly handsome machine, the F3 featured tasteful graphics, a blacked out engine and Comstar wheels. The last CB750 was the fastest CB750. A fitting send off for the motorcycle that put Honda on the map.

I'll play my hunch and suggest that nice, original examples be preserved to maintain value. Honda's hot rodding of the engine resulted in premature valve guide wear for these last 750s, but I don't expect that to factor against it. In fact, the F3's hot factory tune only adds to its mystic. Obviously, there are hordes of available CeeBees for customizing, and the Honda's popularity as the modern cafe' of choice adds another element to a design to has little left to achieve. My reasoning for projecting the CB750F3 as a future collectible hinges greatly on the original's impact, value and popularity, making the 1978 Honda CB750F3 a fitting bookend to one of the most famous, desirable and important motorcycles in history. Nolan Woodbury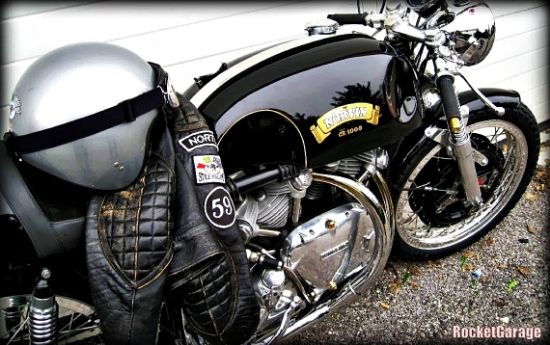 Photo credits: Montagnani, Steve Carpenter, Don DeChiaro, IronLung.com, RocketGarage, WAM Images