The vintage bike and old car markets are the same. Sort of. Generally priced by the pound, auto collectors draw at the pre-and-post depression line, then everything that came after 1946, the 60 and 70s classics, and beyond. That's a pretty wide field that doesn't include specialty vehicles or imports. Motorcycles meanwhile, flow cleanly between pre-and-post war with three strong strains: tour, sport and dirt. You've assumed correctly I'm happy to skip the auto deal for the purity of two simple wheels, but there's no denying the deep thinkers inside the auto industry have and do dictate moto-style. Some of these, like Italy's Pininfarina, Italdesign and others went on to become where design and execution were born; releasing adventurous new designs that (on average) took 18-20 months to appear in widespread production. Computerization has changed much, but the game remains in the hands of those with the most talent.

Hip Londoners in sharp suits and pointy Beatle boots were on the scene by the mid-60s, and by then the evolution of contemporary auto styling was well underway. Slowly, the 50s gunboat gave way to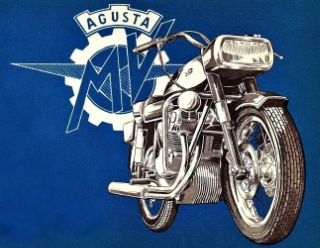 progressively sharper corners, and by the time Jimmy took the stage at Woodstock nearly every US automaker employed a European division. Alejandro de Tomaso was part of this scene, a player on both sides after purchasing Benelli and Moto Guzzi in the early 1970s. It was De Tomaso –starting with the six-cylinder SEI- who introduced motorcycling to the Modena wedge. It was quickly followed by even-pointier small displacement fours and in 1981 the file found the Guzzi twin. Say what you will about who was leading whom, but history proves the angular avalanche that fell on motorcycle style had De Tomaso pushing from behind.


Each maker used its own interpretation of the angular theme, but a pattern (at least on top line, or largest displacement models) was evident by the time 1980 rolled in. Finishing the job before going to a strong endurance-replica look inspired by Dutch tuner Jan Kampen and others, De Tomaso even chiseled corners into Carcano's lovely round barrels the next year, and they've stayed that way since. Of the other Euro makers, Ducati, BMW lagged a bit before adding the rectangle but the changes were met with great, if not profound success. Focused on just the distinctive square headlight that's captured my imagination, which Japanese maker did it before Yamaha with its XS-Eleven? Of the Euro brands, it's a matter of record that MV got the jump in 1967 with its 600 Four. By 1980 Suzuki's "lunchbox" GS sport bikes were revamped with 16v heads and better suspension, proving the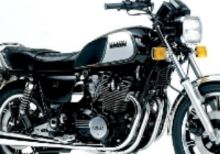 maker's strong desire to offer the best handling multi. Oddly, Suzuki was softening the edges by the time more conservative Honda and Kawasaki re-shaped their line. The early V4s and the CB1100F are Honda's reminder of the angular 80s, and Kawasaki grew it reputation on squared off Z-1R, KZ1300, and GPz.                           

Not surprisingly I have a few favorites. The first must include more selfish adoration aimed at my very De Tomaso-esc Le Mans 1000 (at bottom, next to the Queen Creek tunnel) which no doubt inspired this editorial. I've been stuck on Suzukis for years after riding a couple, and witnessing firsthand how their superior engineering -as applied to the inline four- help them dominate the superbike wars of the early 80s. My current fav is the 80/81 GS/GSX 1100; a bottom feeder in the collectible pool, but I can't get over this beautifully boxy big bore and its bulletproof 16v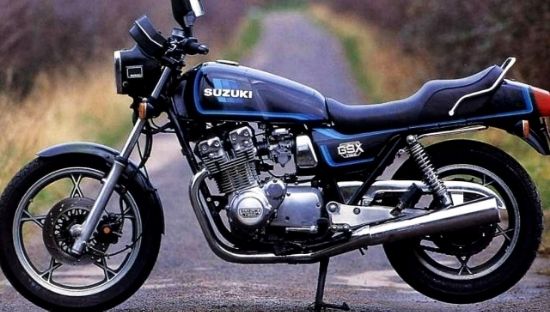 DOHC four. Replete with its budging taillight and bell-shaped console, this motorcycle received some of the highest praise I've read upon its release. Much the same can be said of the second-generation Pantah Ducatis, Honda's edgy v-fours and Kawasaki's bare knuckle GPz1100 sport bike. Special mention must go to makers like Egli, who once again moved a good idea to better.

The hardcore hard-edge quietly morphed into something else as the 80s gave way, but the impact of that time changed auto and motorcycle styling
forever. I honestly can't get a handle of what's currently happening…remaining a bit cool when it comes to modern motorcycle styling, but I've changed my opinion before. Funny how easily that can happen. As it stands and speaking in the most general of terms, square things are usually more purposeful and far less unique, so I suppose it was evitable more would find the all-business approach as a quick trip to sales. Talking modern, who else sees an overly-strong uniform design and application? I haven't studied it, but I can't tell a 2002 from a 2015. Just barely smart enough to remember today's bikes are tomorrow's classics, I appreciate those able to instantly recognize and analyze them.

Those existing on my circle know well of my interest in Moto Guzzi. Those closest to me know I'm a sucker for the underdog, which explains why I've spent so much time talking up the machines and models so many have talked down. I don't have a crystal ball, but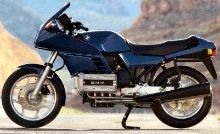 I've a hunch the square's about to make a comeback. I've seen signs it may already be happening, exchanging notes with a whole slew of 'Lunchbox' Suzuki fans and similar online crazies. The good news is that motorcycling's square-era represented a time of steady, continued accomplishment. The bad? That square replaced what is arguably the most respected styling period in the history of motorcycling. That's a tough act to follow, and collector prices prove it. For many of us, we'll skip the hype and gladly spend pennies on the dollar from an era once forgotten. Not anymore. Nolan Woodbury