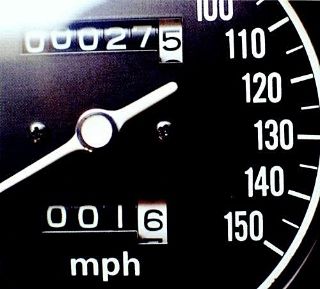 My good friend and VMOL collaborator Nolan shakes his head in disbelief every time I sell a motorcycle. In contrast, he has owned, wrenched on and ridden his beloved Moto Guzzi Le Mans 1000 for nearly thirty-years since brand new. Now there's a statistic that gives new meaning to the phrase "Bonding with one's motorcycle." I suspect this is probably one of the reasons we continue to write interesting and unique columns for VMOL. Although we have a combined eighty-plus years of motorcycle riding experience, our individual paths and perspectives on owning motorcycles are as divergent as oil and water. From my viewpoint, that makes for engaging editorials.

I guess I just get bored after a time, and I like to try new toys. Obviously, more often than I realize. I freely admit I like buying and experiencing new motorcycles that I have never owned. The idea of getting a new toy makes me happy. Maybe it is the hunt after the last bike is gone? Maybe it is just my slight touch of OCD kicking in? Whatever the reason, the facts are the facts, and I freely accept that.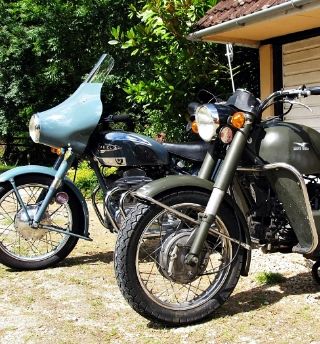 As you read this, I am less than a year from turning sixty years old. I find myself amazed that after all this time, I am still madly passionate about all things on two-wheels and that I have been riding virtually ever year since age fourteen. As tragic as it appears, I once again find myself currently bike-less, having recently sold my mint 2011 Triumph Sprint GT to a young rider and enthusiast from Nevada. He was visibly excited upon picking it up and riding it back to Las Vegas, then a multi-state, two wheeled jaunt sometime next year. I am comforted to know he purchased a totally turn-key bike, and that this Triumph will be a noble and reliable steed for his upcoming adventure!

So what spurred this latest knee jerk sale? Well, truth be known, my wife wants to go riding with me again, and she never liked riding on the back of the Triumph. The Sprint GT might be marketed as a sport tourer, but it's closer to a true sport bike and she complained that riding high on the back was like sitting in a wind tunnel. She was correct of course, as I had the seat lowered one inch for me, and it the bike itself was really not designed for comfortable, two up long distance touring. She would know, and is more than qualified for her opinion as she has longed many thousands of miles on the back of such touring bikes as four Big Twin Harleys and multiple Beemers, new and old. All with comfortable rear seats, backrests, and large windshields. This time, I promised to let her choose the bike she is most comfortable on, and we will go this route.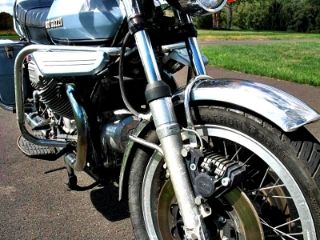 What will that next bike be? Like me, she wants to try something new. She affectionately nicknamed my 2007 Road King "El Vibrato" for it's teeth chattering canter at idle, so that's out. Maybe a nicely kept Gold Wing, or a Victory Vision, which will then force me to affix a pair of yellow lighting bolts to each side of my helmet so my riding buddies can call me "Flash Gordon."

I have thought about another modern BMW, like an R1200RT or K1300GT. She liked the electric windshield and heated seats on the last modern Beemer I owned. We have test rode all of these models and several others, so we will see what she finally chooses, and I will move forward and respect her decision. Like the Chinese say, "Happy Wife...Happy Life" and believe me, I can live with that,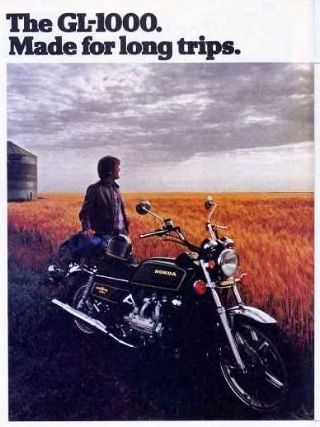 After all this angst and hand-wringing is over, my plan is to acquire another modern or vintage bike (or maybe two), just for me and my riding pleasure only. Although it was not always the case, I often make the comment to my riding buddies that there a no bad bikes sold these days. It just depends on your mood, and what flavor you want to sample. Just look around, regardless of your tastes in motorcycles, all the major manufacturers have something great to offer. I mentioned previously that I recently road tested two of the new Indians but missed two; the Vintage and the Classic. I cannot help but admire and be very impressed of what Polaris did in just twenty-seven months, from drawing board to full blown, running and tested production motorcycles. Where others have failed miserably in the past, Polaris have brought back to life a true American motorcycle icon. This time, I believe it is here to stay.

When it comes to vintage bikes this is also true, and thanks to the world wide exposure and success of the Internet one can easily buy and sell, source parts, and virtually join any blog or vintage motorcycle club that appeals to one's fancy. Truly, it is a great time to be involved in the sport of motorcycling.

In my last VMOL editorial, "The B.I.G. Decision", I hinted that for my next vintage ride, I might acquire a late, 1960's BSA 650 Lightning which I have lusted after since a teenager. Maybe it's time to live that dream before I get too old. I've always wanted a vintage Triumph too...(see bottom of page) Whatever road I chose going forward, as in the past, the hunt for my next motorcycle will certainly be exciting once again.

Until next time, RIDE SAFE, ride often and I'll see you down the road! JJ Cerilli